HEY! Haven't posted in a VERY long time, I've missed everyone here, I'm pretty sure I already made a post for my S14 but I can't find it anywhere.
So I figured I would just make a new one.
After owning this thing for a while and wanting a new engine very badly I keep thinking about getting another car for a daily, I want to get another 3g eclipse because I miss my old one so bad. I'll probably end up getting a truck though.
ANYWAYS, My S14 has come a long ways, I've never dumped so much money into a car. I also have access to a lift every day at Nissan to work on it, with all my tools and things to use.
Drifting it is still a challenge, I'm getting better but I still can't clutch kick without spinning out or not being able to hold it.
When I first bought it she already had Megan Racing coil overs all the way around, a VLSD from a J30, a cold air intake, headers, a three inch straight pipe, battery relocation, changed interior leds, some off brand suspension arms, launch control, solid diff bushings, 300zx brakes, 300zx master cylinder, and that's it.
I realized ALOT of work needed to be done after I put it on a lift.
The first day I got it.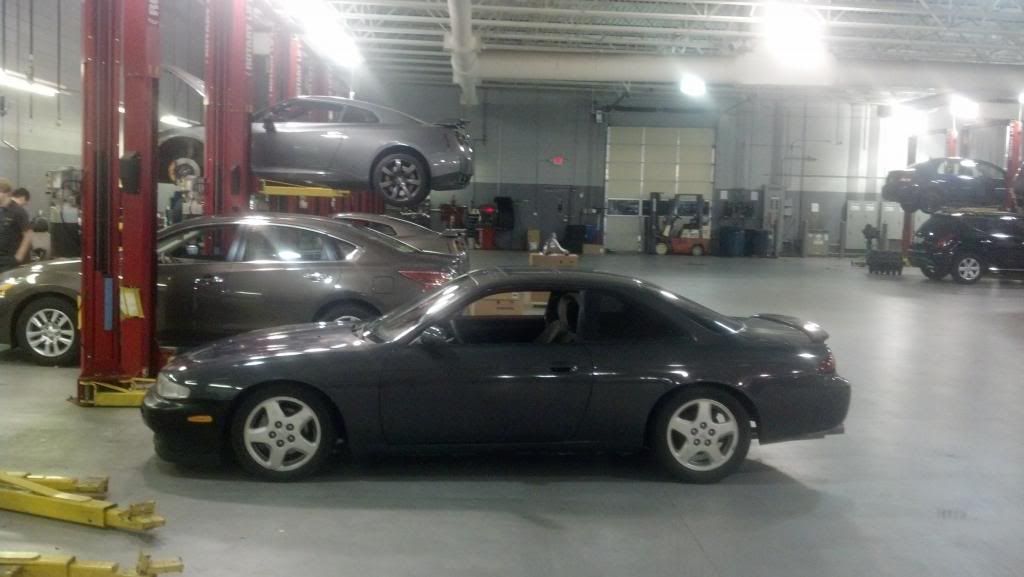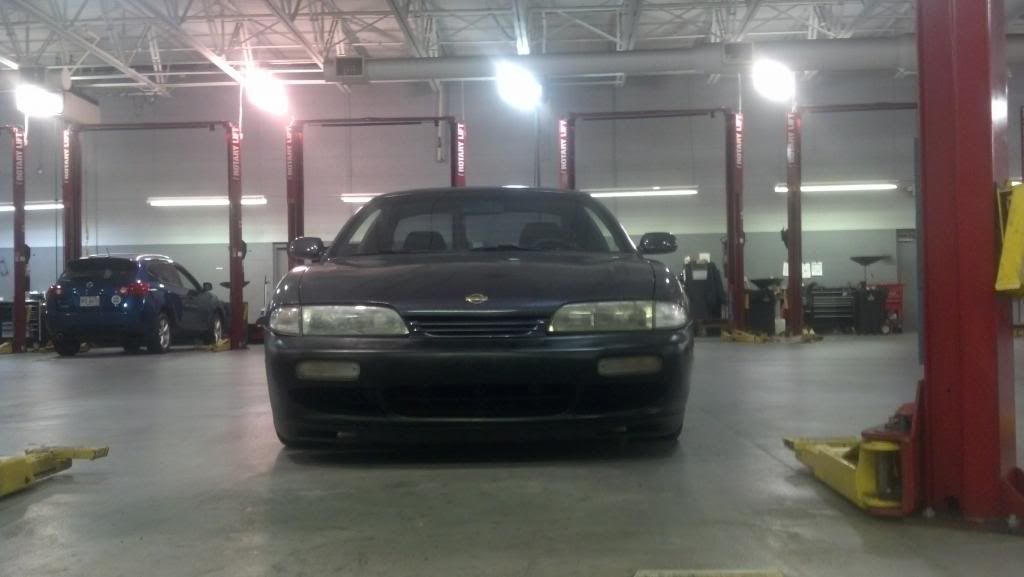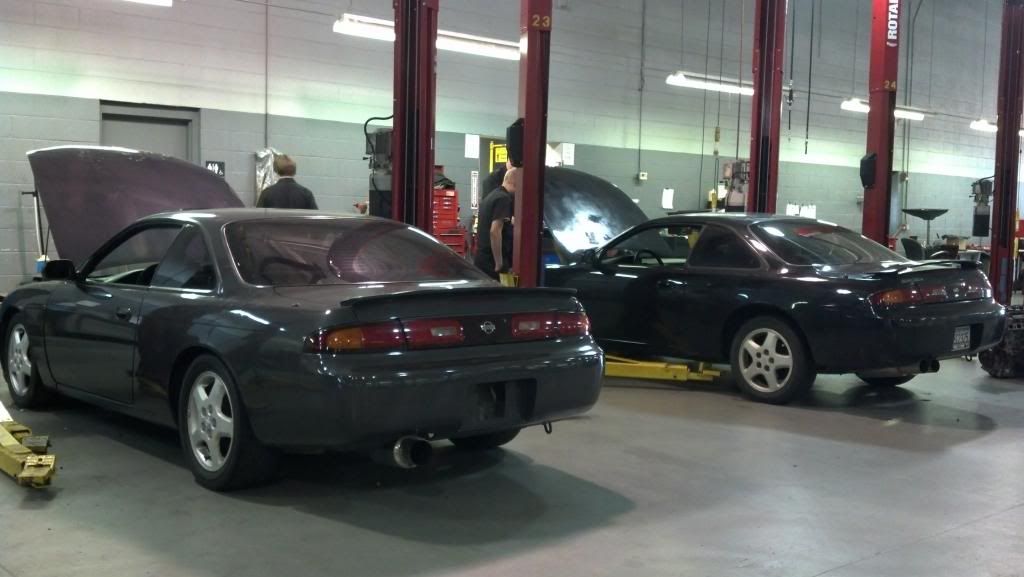 Later on I went on a mountain run with my local group, I was super happy with how she handled.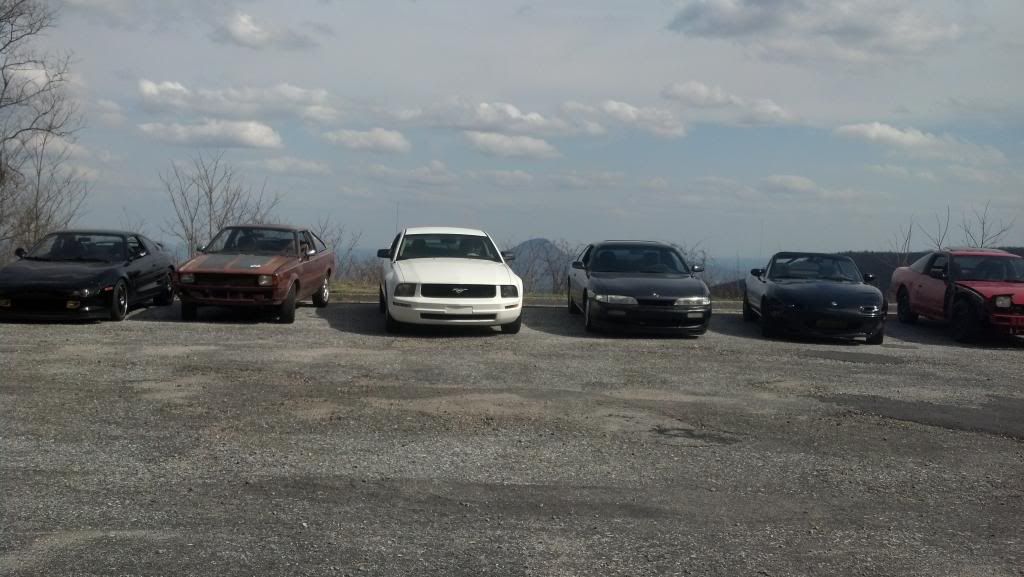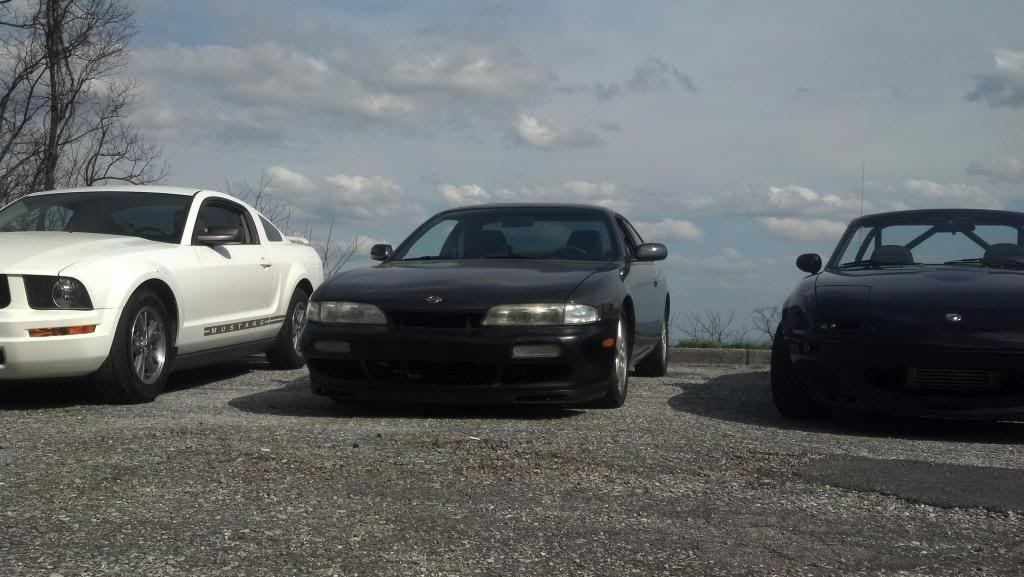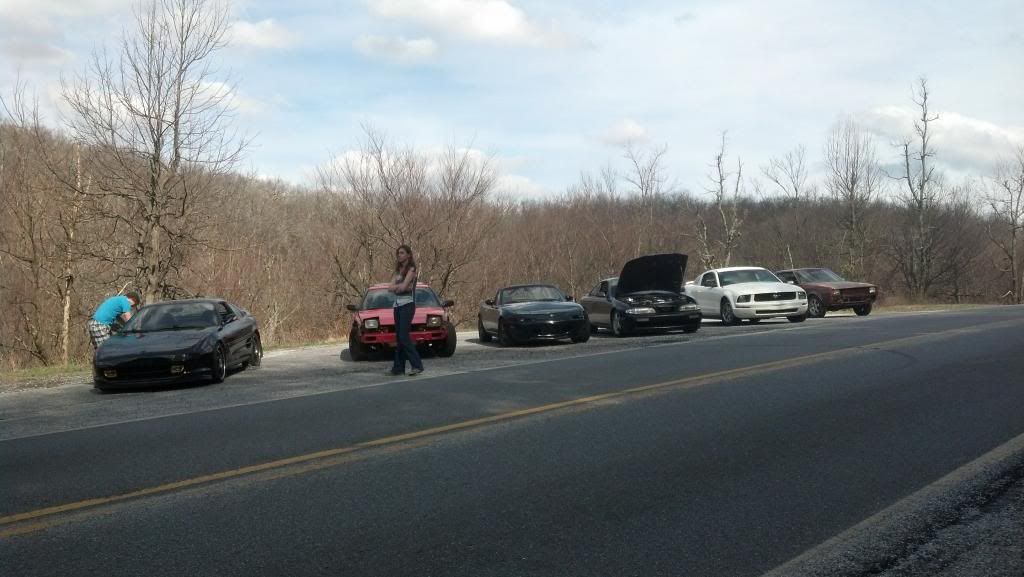 Later on I found a steal for some XXR 522s 18x9.5 all the way around with 245/40/18 new Dunlops on them, so I picked those up and slapped them on.
The fronts scrubbed the coil overs so I needed spacers, and one of them was badly warped so I had it fixed...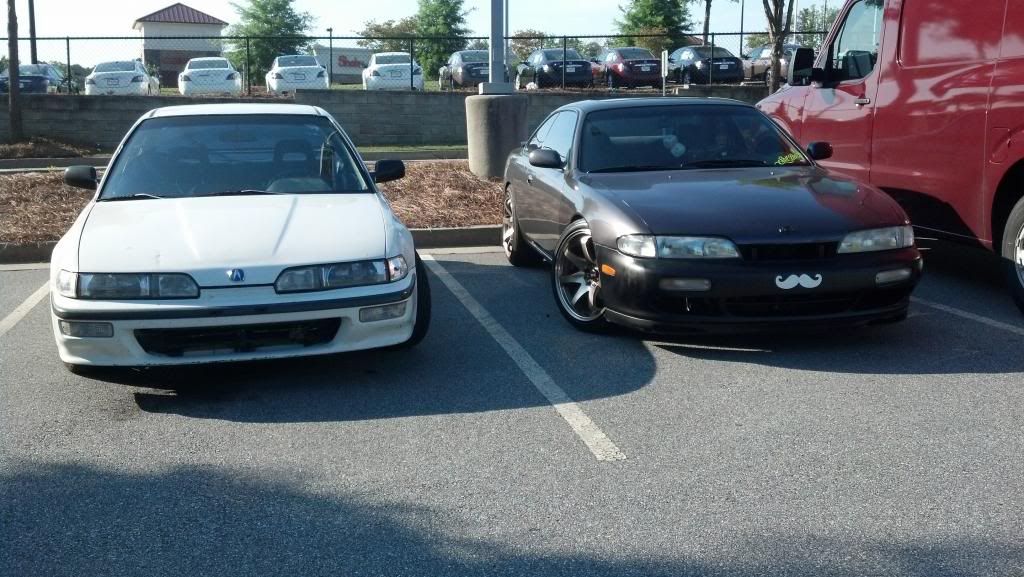 Doing work at my parents house, was painting the XXRs white, it turned out horrible.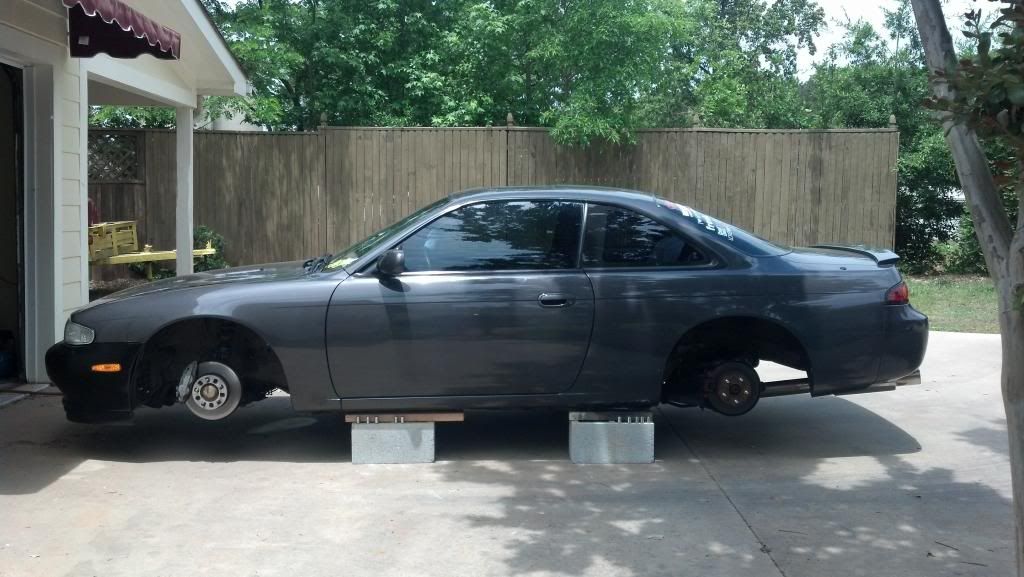 I always admired the Zenki front ends on the S14s but the Koukis were just so much meaner looking. So I acquired some Kouki parts for stupid cheap and slapped them on.
I had no high beams at the time because the harness was different, and I didn't get the bumper until later. Still saving for a front lip which is twice as much as the damn bumper.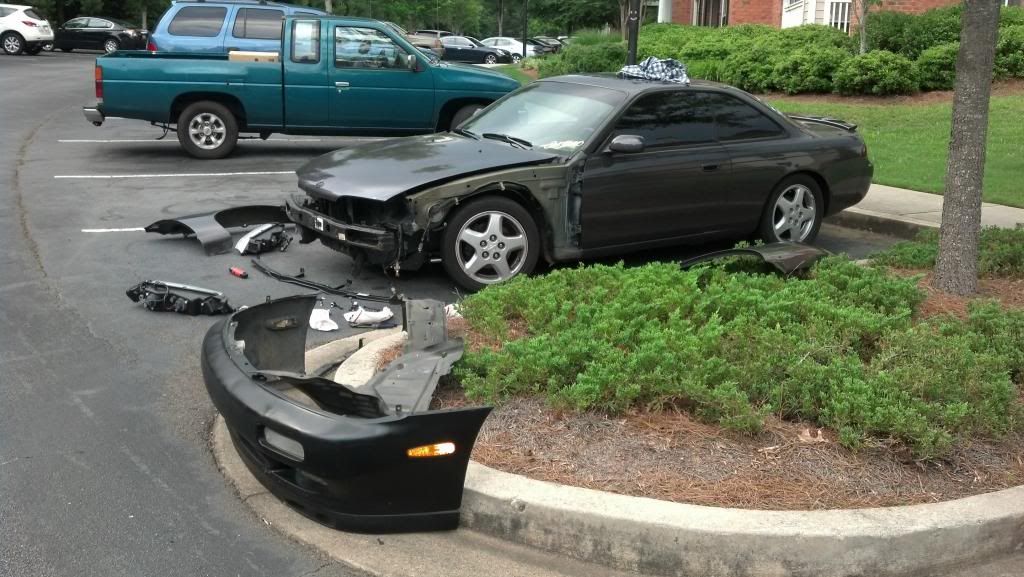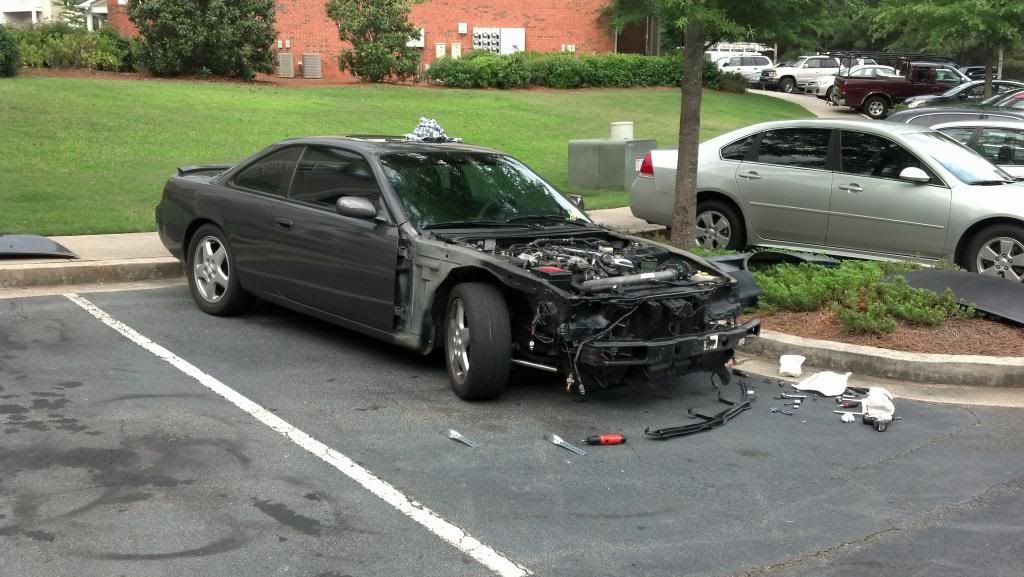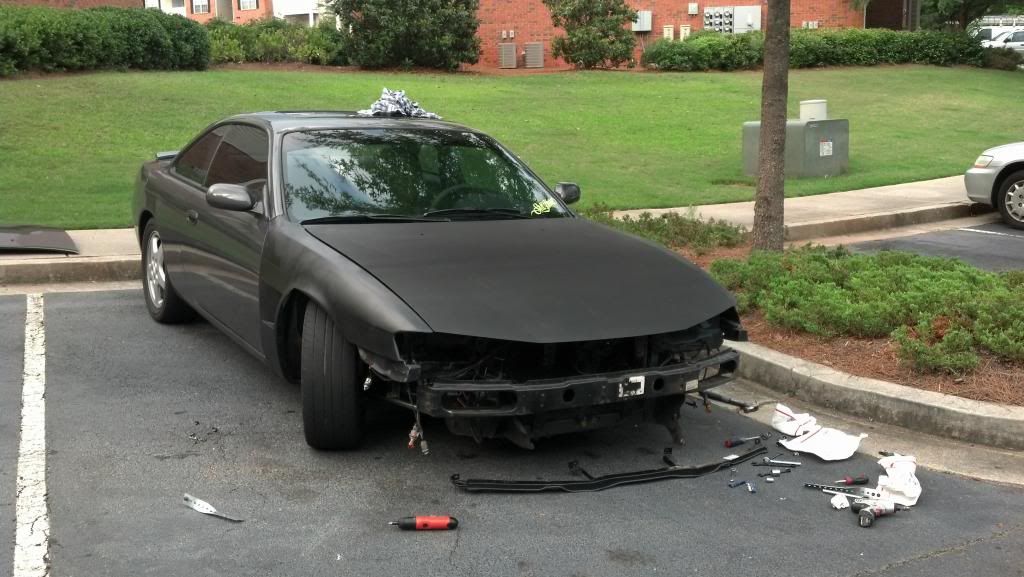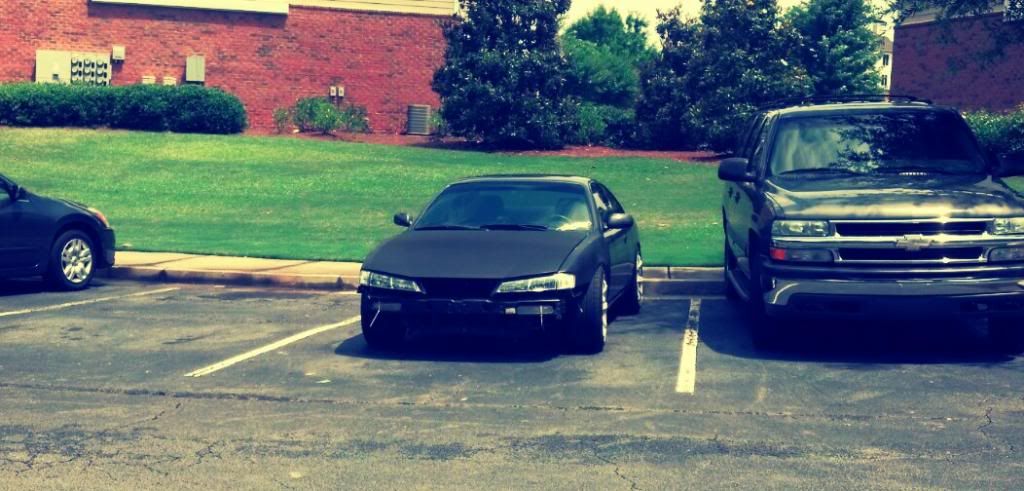 The rear subframe bushings definitely needed replacing because my subframe was bouncing around and making driving a task. So I bought some ISIS solid bushings and while I was at it I bought some Tein hardened tie rods with rack spacers.
Installed those and did a quick alignment, surprisingly everything was in spec!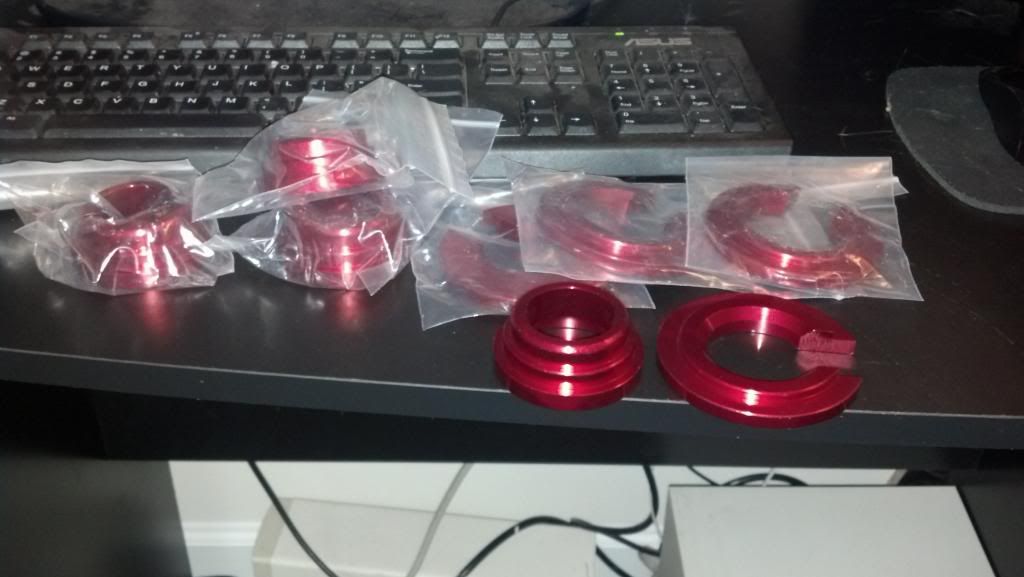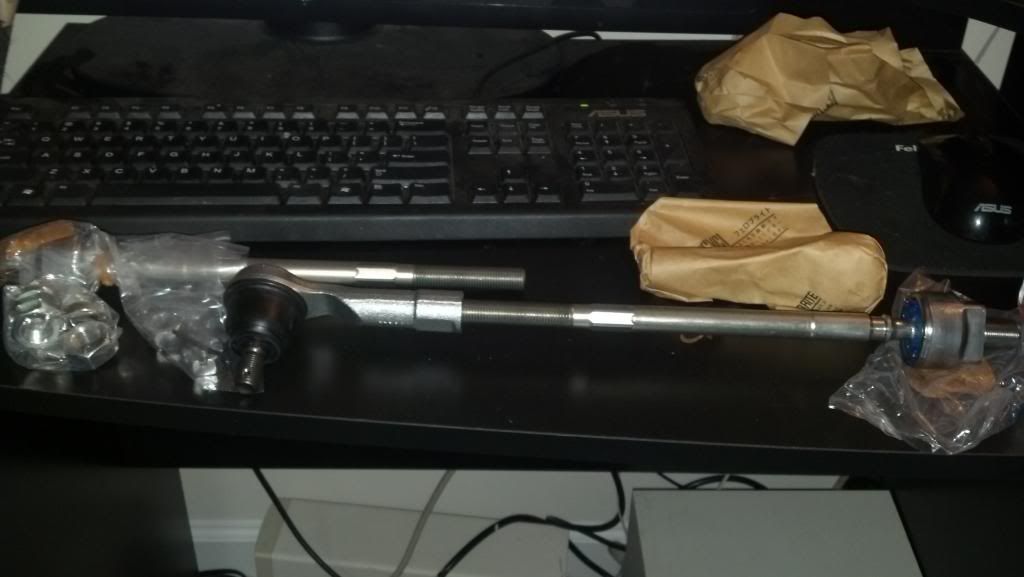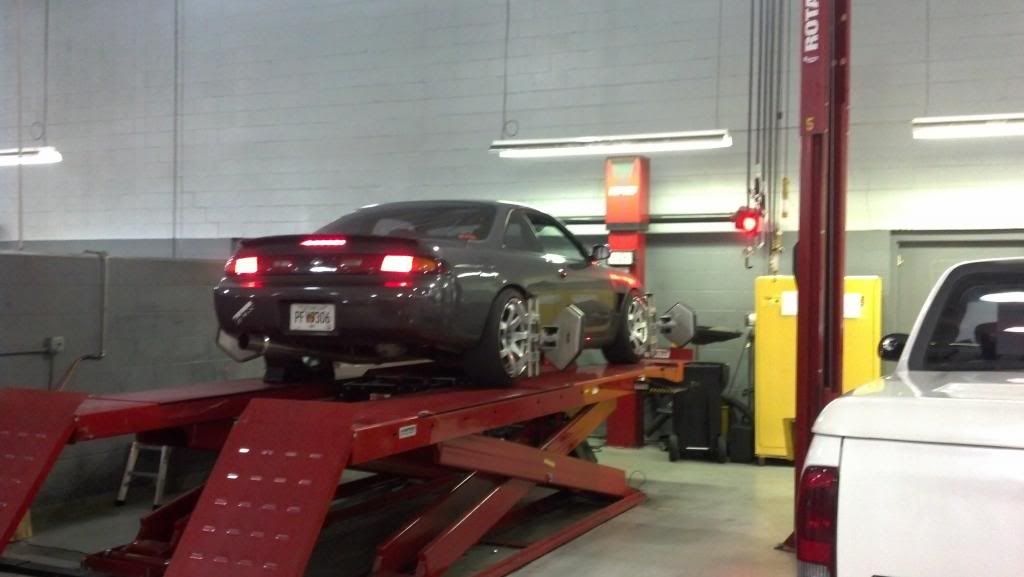 That same night I went on a drift session at a warehouse with a bunch of other drift buddies, It was super fun and we had a 400 hp KA-T S14 along with an S14 with an Rb20 in it.