2001 GT A/T
Mod list
Exterior
<strike>
Sonar Projector Headlights with CCFL halos
</strike>
Custom Depo Dual Projector headlights w/ Dual CCFL halos, Dual Demon eyes & 5k HIDs w/ relay
Custom fitted 4G OEM fogs with painted bezels
<strike>
</strike>
Ken's Custom Relay harness for Low, Fogs, and Demon Eyes (TY bro)
V-LED Switchbacks - White for DRL & Amber for turns
Lightly smoked front turns
<strike>
Custom Powder coated gloss black Grillcraft front Grille
</strike>
<strike>
Custom Projector fogs CCFL Halos with Demon eye effect (Thanks JermTheElf!)
</strike>
Powder coated Mirror Red Alloy fuel door with black rivets
<strike>
Custom Tail lights by Eclipso03gt w/ LED ring and TYC lenses
</strike>
License Plate light LED (white)
Nightshaded reverse lights
Garage door seal front lip
Interior/Audio
Interior LED swap (white)
Upgraded hatch shocks (Strong Arm 4135)
Upgraded hatch springs (From Shinestreet)
JBL GTO638 6.5-Inch 3-Way Front Speakers
Kicker DS693 6"x9" 3-Way Rear Speakers
Aluminum foot rest on floor mat
Engine/Drivetrain
Black Redline Tuning quicklift hood struts
Rare Red & chrome Injen Oil cap
Rare Injen Red Powder coated Tango Red Fuse cover
Diamante intake manifold Powder coated Black River (not installed yet)
Powder coated Red Front valve cover Tango Red
Powder coated Red Rear valve cover Tango Red(not installed yet)
OBX Silicone Radiator Hoses black
Ingalls Engine Torque Dampener brackets powder coated Mirror red
Ingalls Engine Torque Dampener
Strut tower brackets powder coated red
A/C Line mod (wrapped in gray insulation tubing)
Battery tie-down bracket powder coated Mirror red
Wheels/Suspension/Brakes
Evolution X GSR wheels gloss black with red lip 18 x 8.5" +38mm offset
235/40/18 Yokohama ES100 High-performance Summer tires
<strike>Tenzo DC6 V1 18 x 8" +45mm offset with red powder coated center caps</strike>
Roca Black OEM style extended lugs
Evo 9 RED Brembo calipers with unknown pads (Special thanks to Matt (Newdie) for help with the install and refinish :wub:
SR-BZ Premium performance Slotted Rotors
Goodridge Stainless Steel brake lines
Mitsu logo valve stem caps (black and red)
<strike>
Evo 8 wheels 17x8 +38mm offset (Winter set)
</strike>
<strike>
Hankook Icebear winter tires 235/45/17
</strike>
Addco rear sway bar with polyurethane bushings
Prothane Front Sway bar bushings
Misc.
Locking Gas cap (lol)
Eclipse license plate frame (rear)
C3G Custom Front License Plate
Future mods
:
-Diamante TB and Manifold swap
-<strike>Custom Depo Headlights</strike>
-<strike>Swap Springs to Eibach Sportlines - Got Coils instead </strike>
-Paint wiper cowl and wiper arms
-ECU tune/reflash
-<strike>Heated seats</strike>
-Big 3 upgrade kit
-35% tint
-Remote start/Aftermarket Car alarm system
-Double din Headunit w/ Navi or Carputer
-Rear view camera
-Wing west lip Front and Rear
- Borla Exhaust
Future Dream mods
:
-3.8 N/A swap or Supercharge the 3.0
-AWD
Current shots - 2013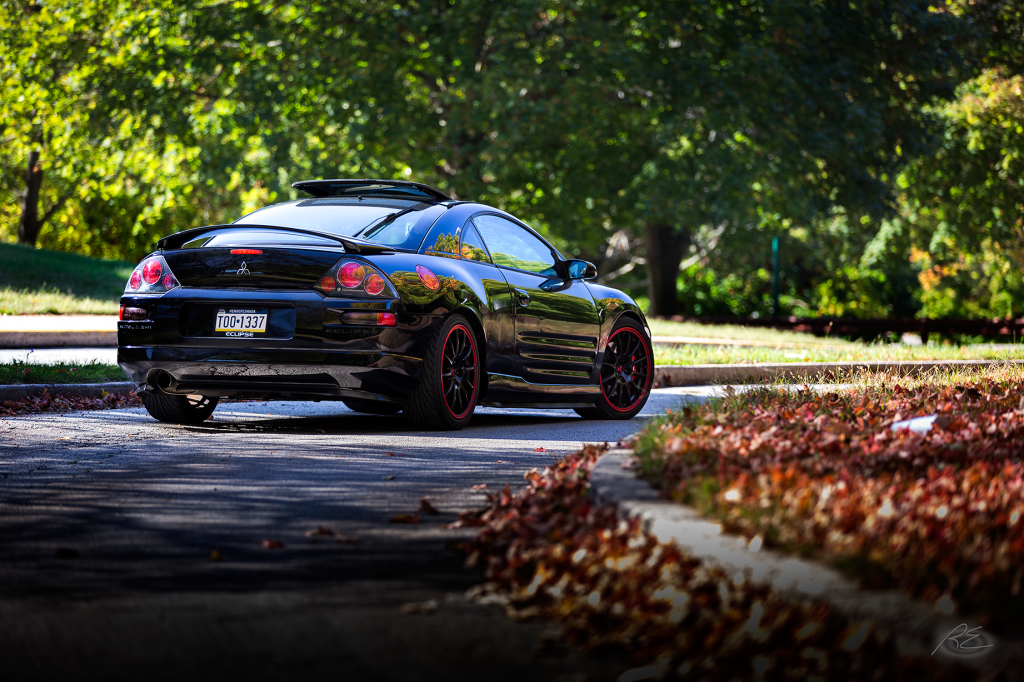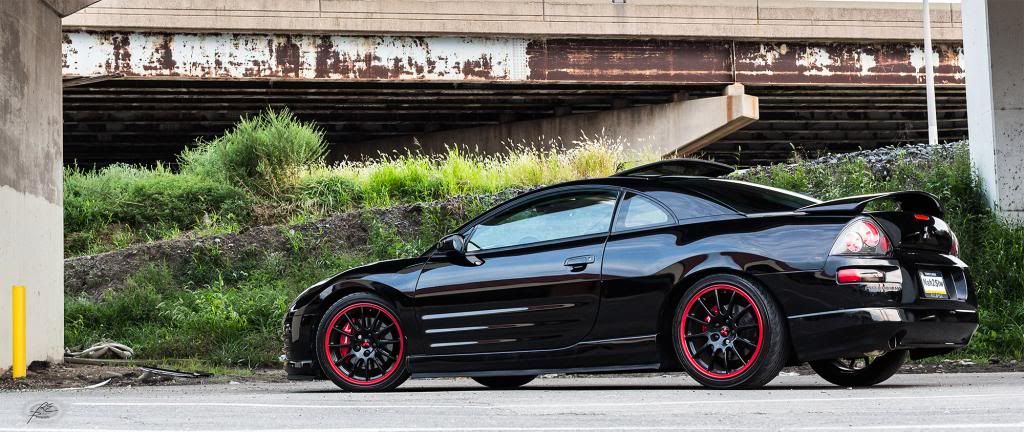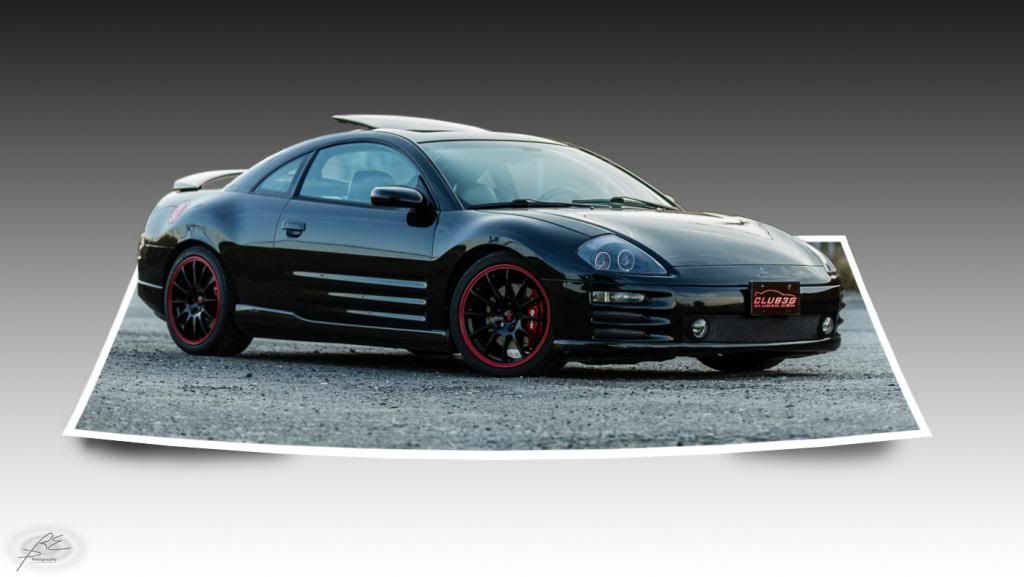 Car Of The Month July 2012 :woot: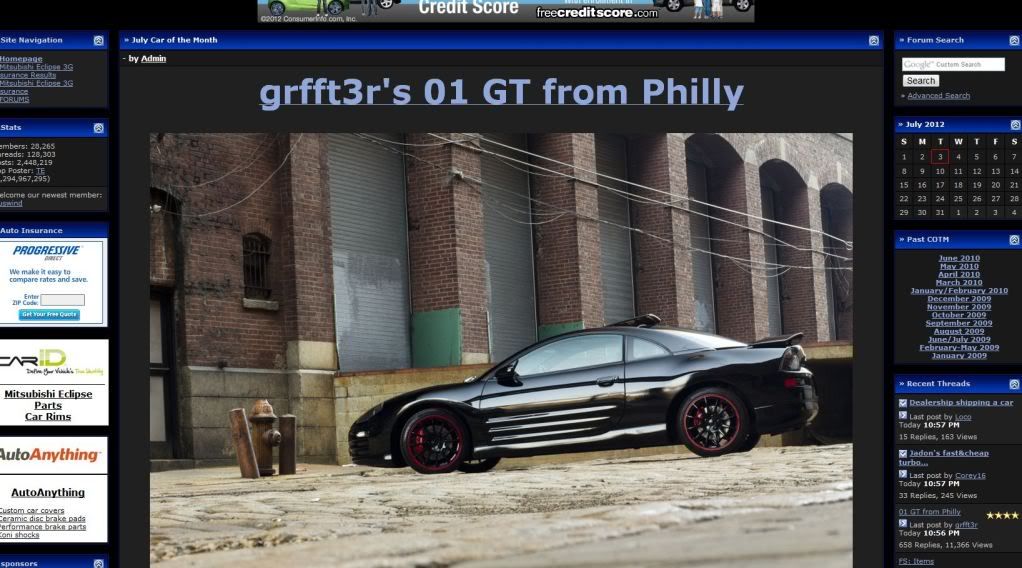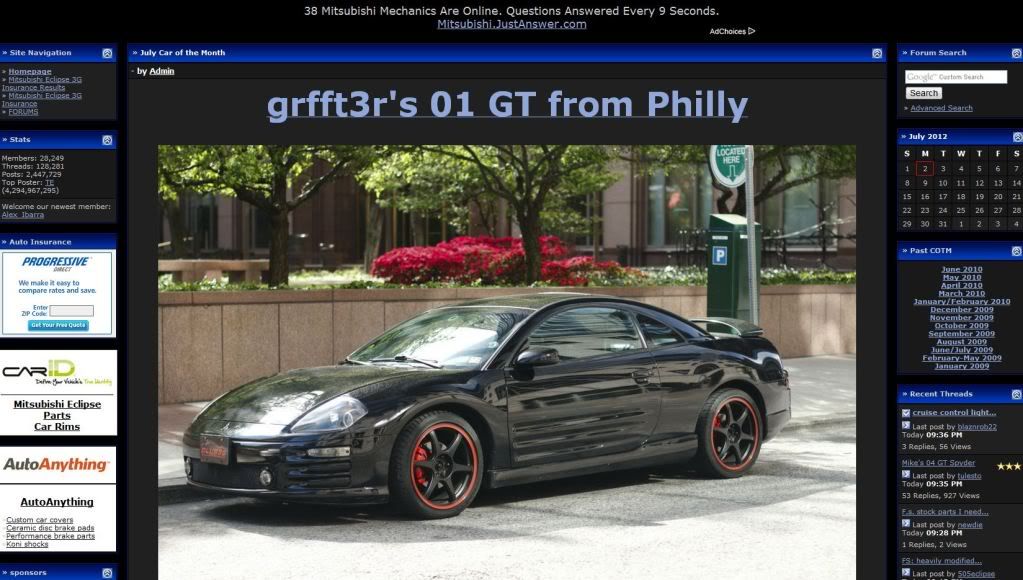 Last shot before Winter mode - Nov. 2012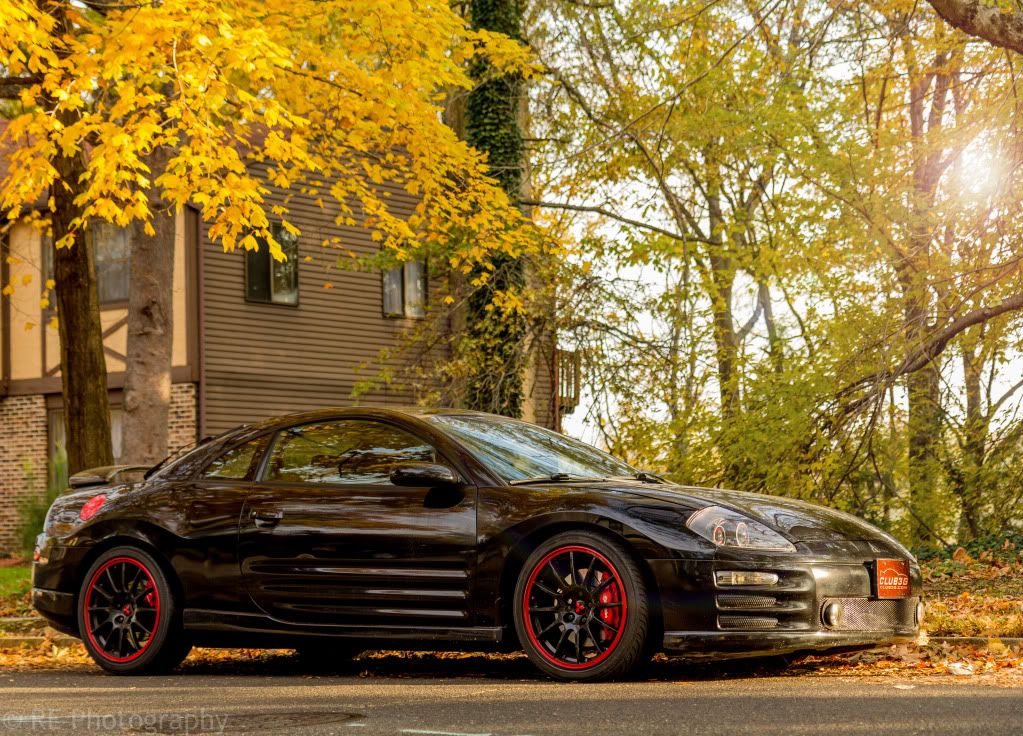 September 2012
Hi there people, I've been reluctant to make a thread because of how awesome your rides are compared to mine. Today I just felt ah wth.
Anyway, got this around Dec. 2010. It had 133k miles at that time. It was a bad buy, got a little impulsive 'coz I've always been a 3g fan since it came out. I hardly knew anything about cars, while searching I stumbled upon this site and has been of great help ever since. I've kinda grown to love this pos car though. Now I have been busy finishing up maintenance (almost done tranny fluid service left) while doing small mods here and there. Maybe next year I could do some big mods. I guess the saying goes "Rome wasn't built in a day."
The Beginning: Bought - Dec. 2010
When I first got it. Purely stock, with cancerific blemishes:
After the winter... freakin cancer got worse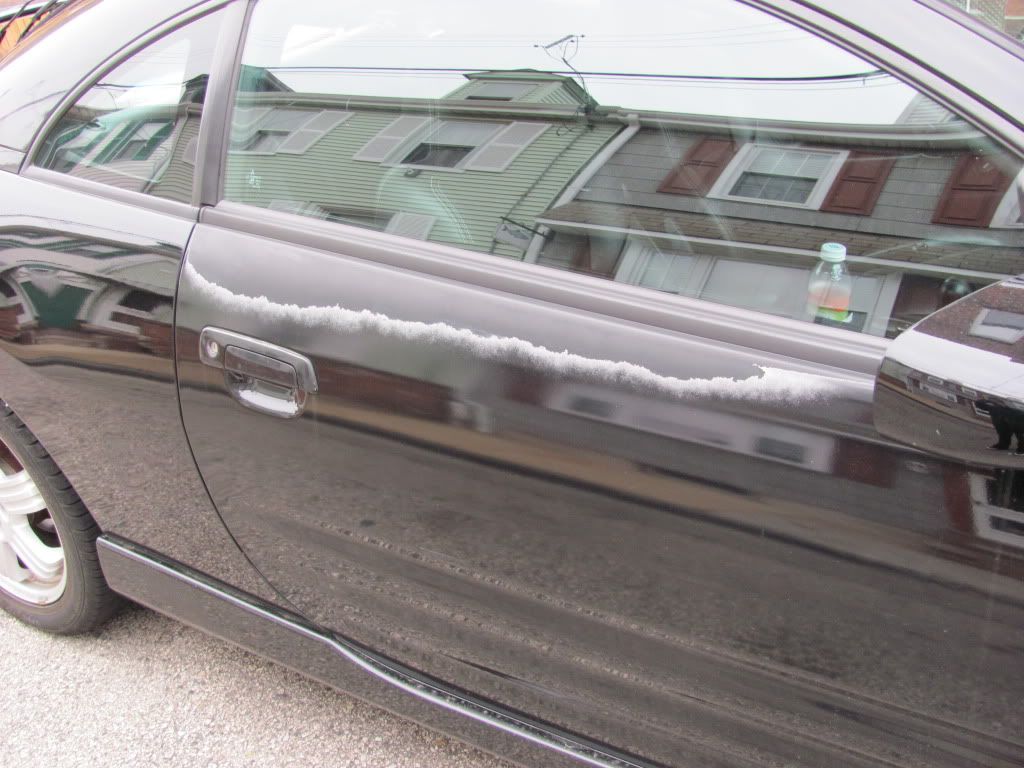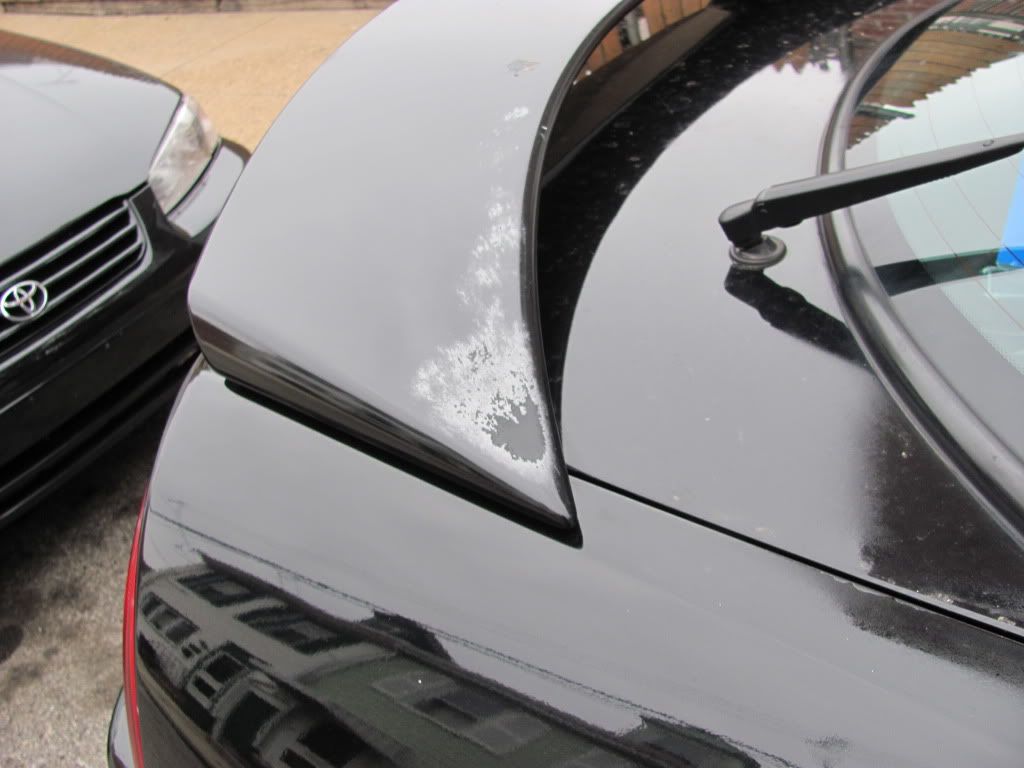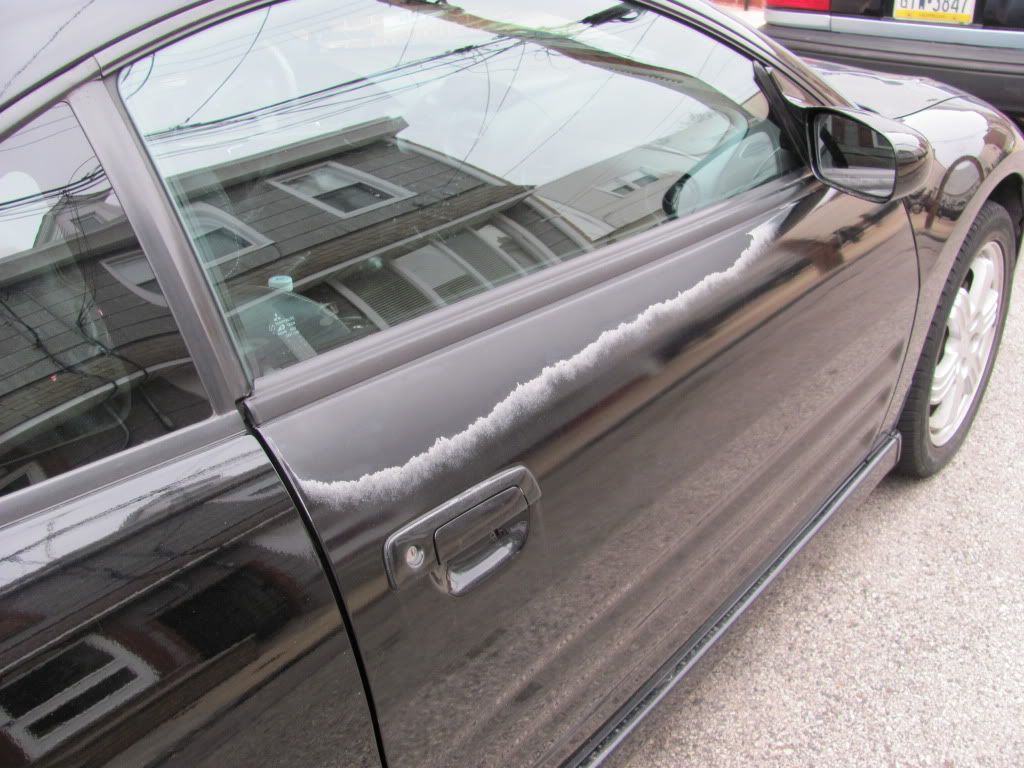 A member here Chaz01gt (thanks man!) referred the guy that painted his 3g. Did a great job (not 100% perfect) but did not charge arm and leg. I was just happy the cancer is gone. Now I just need to get it wet sanded & buffed for a better finish
Interior shots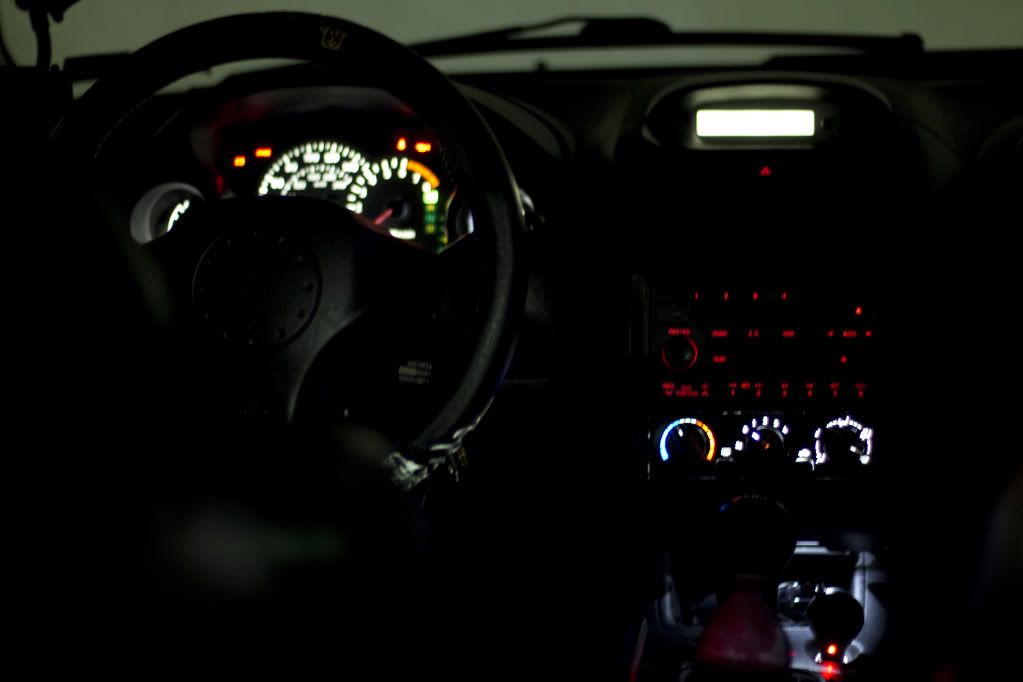 Engine bay