scarr's spyder
so, some pics:
track day!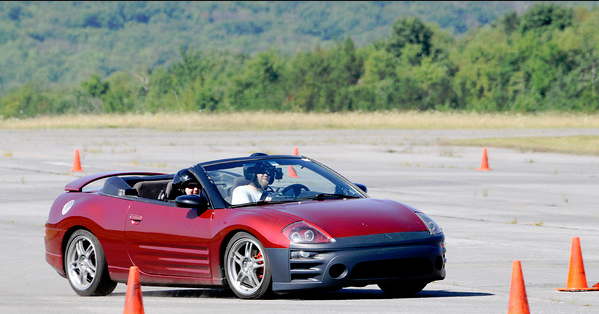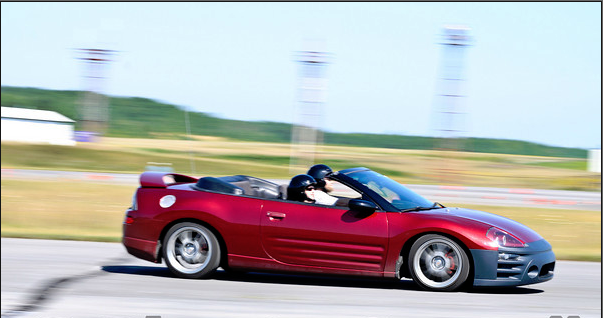 mods:
exterior:
color matched depo headlights with CCFL halos, and 18 led "demon eyes"
black TYC tails
black lettering on the rear bumper
removed "SPYDER" and "GS" from the trunk, and made the mitsu emblems black.
black housing front turns with Vled v2 switchback leds
tinted (depo) reverse lights
17" kazera gray with a machined lip wheels
full taillight illumination (both bulbs are now dual filament, so they all light up as running lights and still flash/brake correctly)
alloy fuel door
black emblems
00 to 03 front bumper conversion
performance:
rear drum to disk conversion, and calipers painted red.
2000 gt dual piston front calipers (withe matching larger disks) also painted red
AEM CAI
SS braided upper radiator hose
Magnaflow catback
CMF midlength header
second cat removed (i am now fedspec)
first cat is an aftermarket High flow cat
the whole exhaust is stainless, from engine to tip
audio
alpine ex-10 (hands free bluetooth, streaming bluetooth audio from phone, and iPod controller) sweet device for the 50 bucks i paid for it. with inline antenna adapter, for clearer sound.
suspension:
D2 coilvers
moog front antiswaybar end links
moog rear antiswaybar end links
moog inner tie rods
moog outer tie rods
ST rear sway bar
megan front lower strut tiebar
megan rear lower strut tie bar
(and since i am a spyder i already have the best front upper strutbar, and cannot add a rear upper stutbar)
thoughts? comments? good? bad? tell me what you think.