Mods
Engine
3.8 swap
Ported heads & everything else
OBX stainless steel headers
3in cat back exhaust
Energy suspension
AEM cold air intake
NGK spark plugs
AEM Wideband
Battery relocation
Suspension
Aftermarket rear sway bar
Prothane sway bar bushings
Moog end links
Outer tie rod ends
AGX Struts
Eibach Prokit springs
Exterior
17" XXR 527's
Black TYC tail lights
Depo headlights w/4300k HID's
Front Depo turn lights
Alloy fuel door powder coated black
Interior
Megan shifter knob
Short shifter
Shifter bushings
Kenwood sub
Alpine front speakers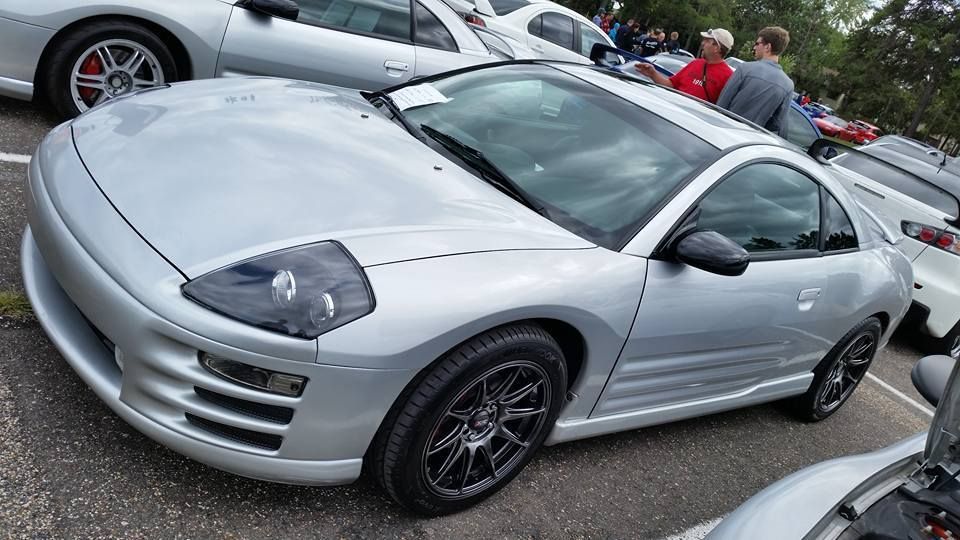 And so it begins...
I brought my 3g home on September 7th, 2011 with 108k miles.
My very first car btw!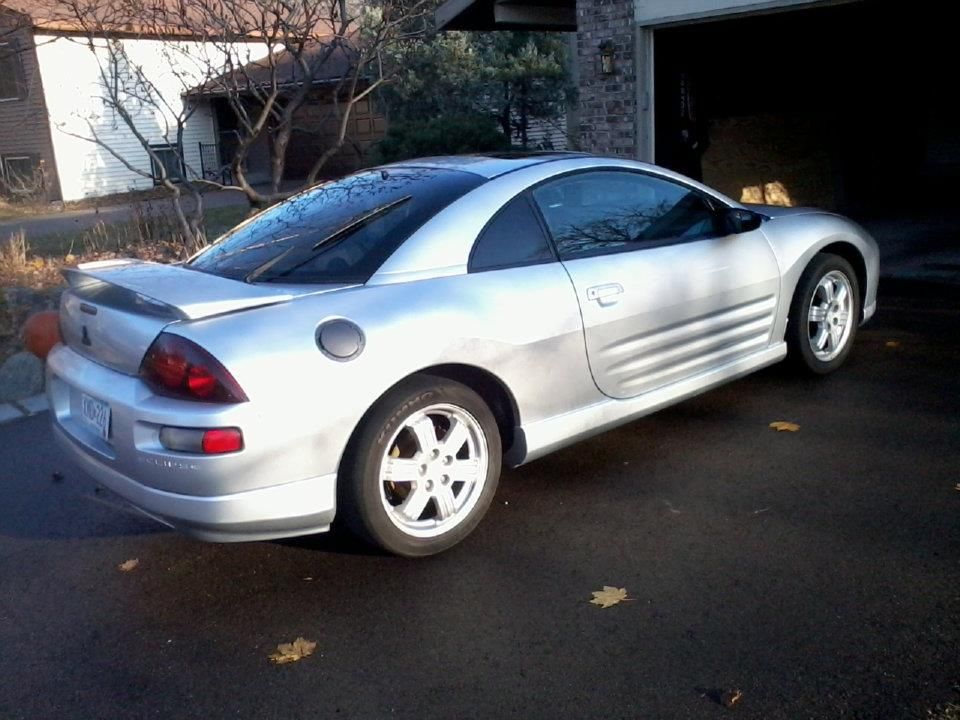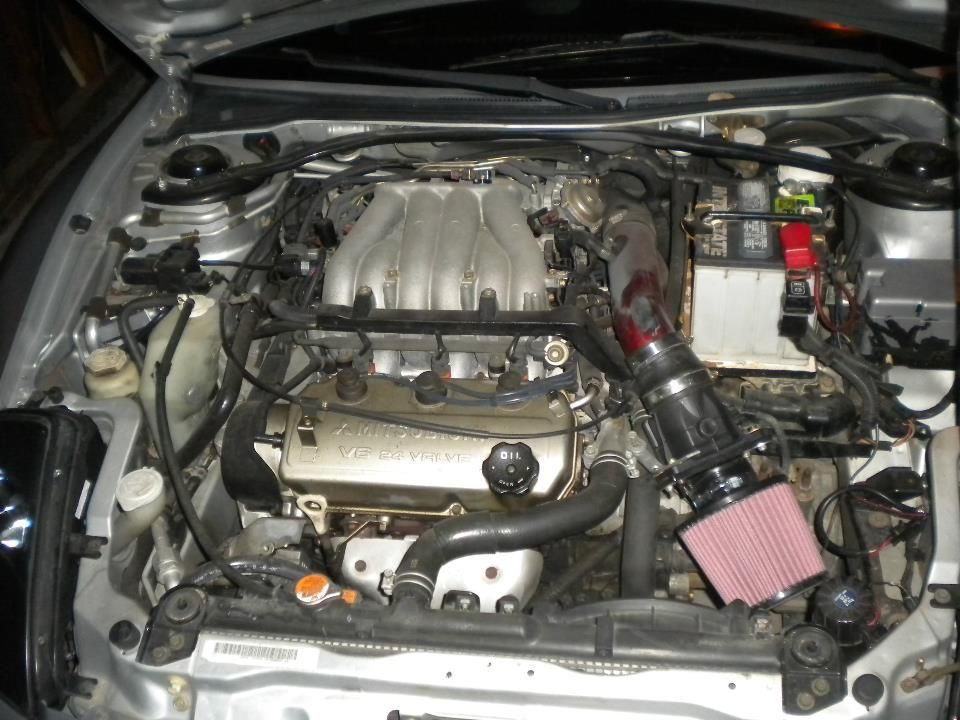 She was clean and sounded fantastic. Of course I screamed like a girl when I got her home. :eek3:
I decided the name "Luna" would be a good fit.
Since I wasn't sure what to do about upgrading engine parts, I started with some cosmetics.
First on the list: Tail lights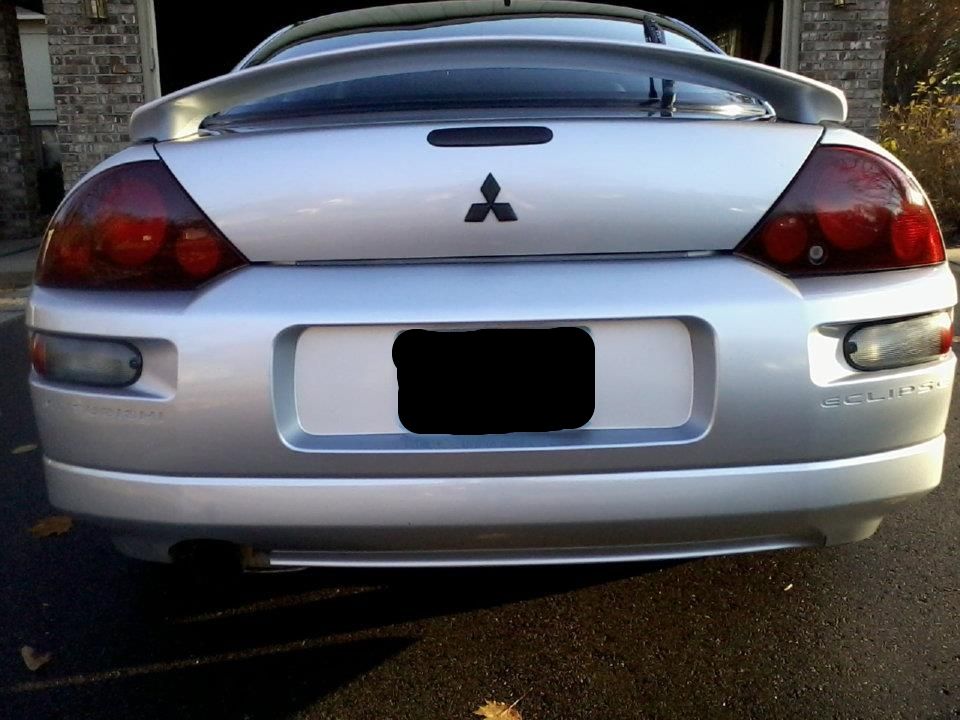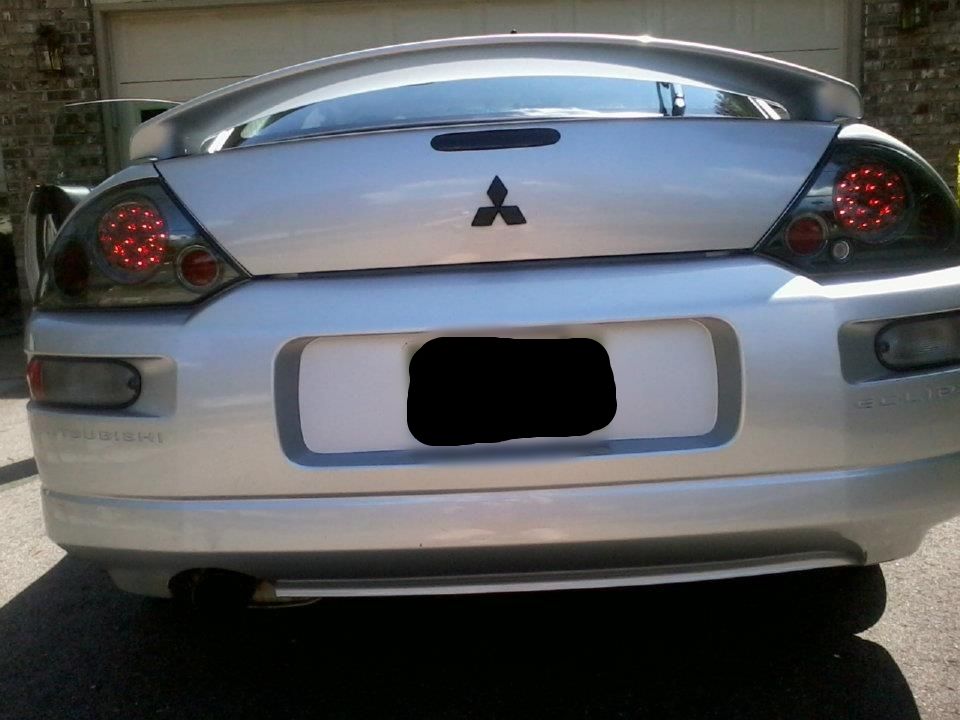 Summer of 2012 I needed new tires badly. I figured I could put some new rims on her cause why not?!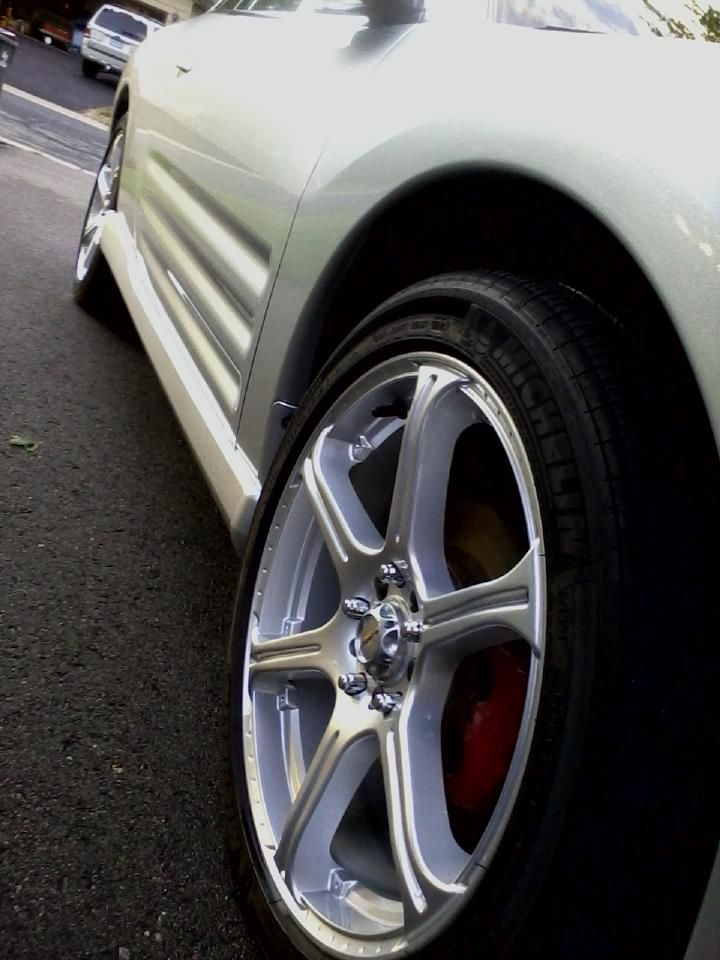 I think these 18' look great.
At one of the last meets of the season in October, I met up with Club3g member Silvertune. Which I'm sure most of you know of.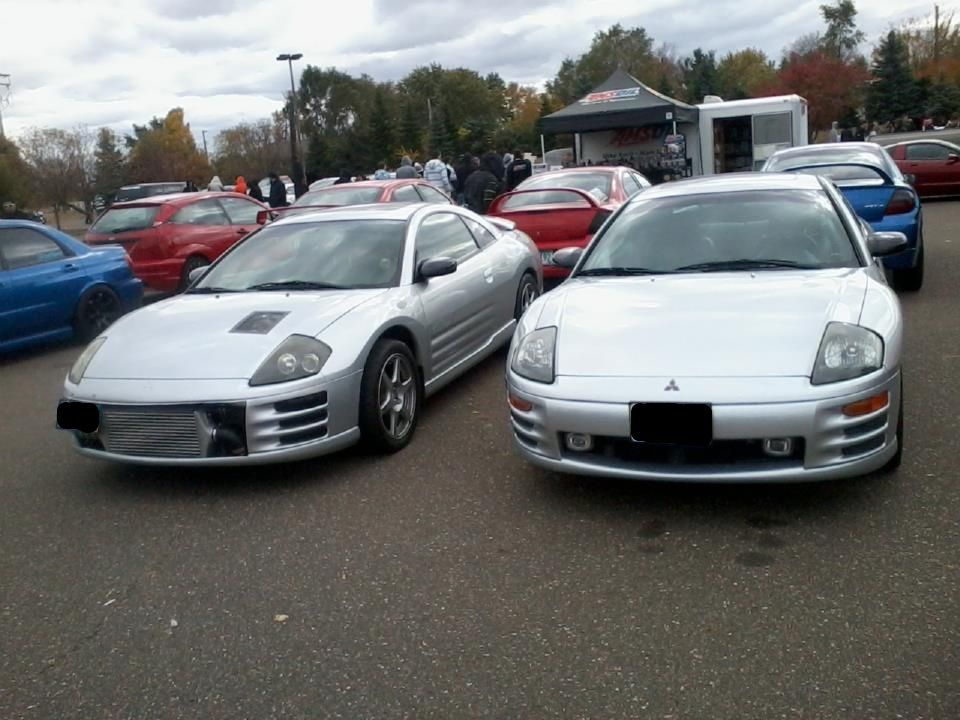 The following month my clutch was starting to go out real bad. I had burnt clutch smell in my garage and it was time for an upgrade.
Since I wanted to learn how to put in a clutch I asked Silvertune if he could help me out since it is a big job.
I went with a Competition Stage 2 clutch and a lightweight flywheel.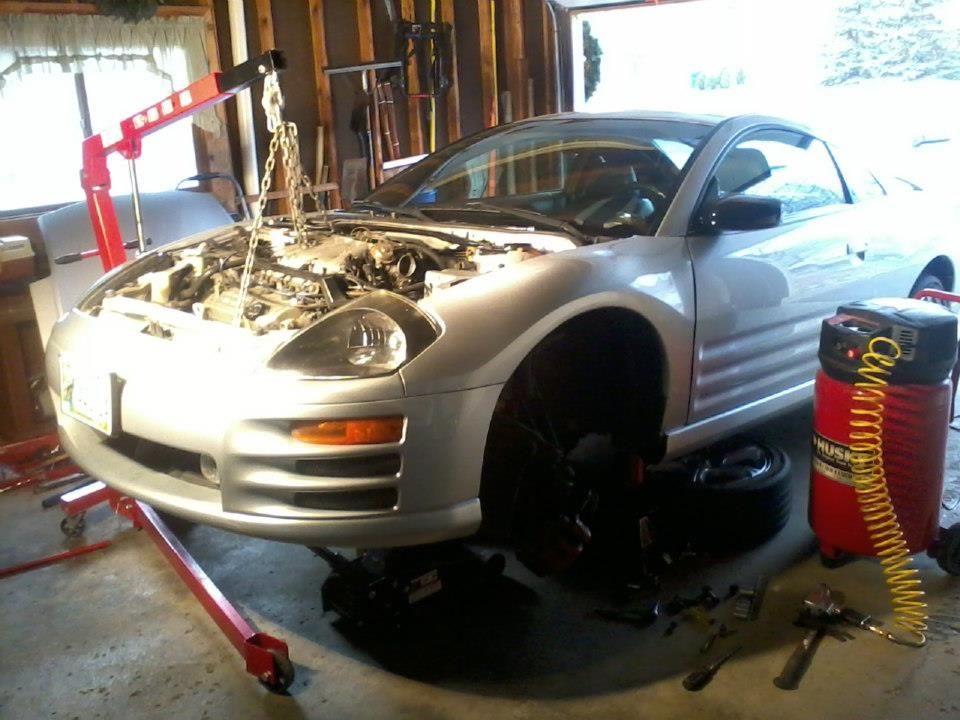 I can't even begin on what it was like seeing my car torn apart for the first time. :sweat:
One unfortunate day this winter my 17 year old brother took my car out for 20min. Took a corner way too fast when the roads were icy and hit a snowbank.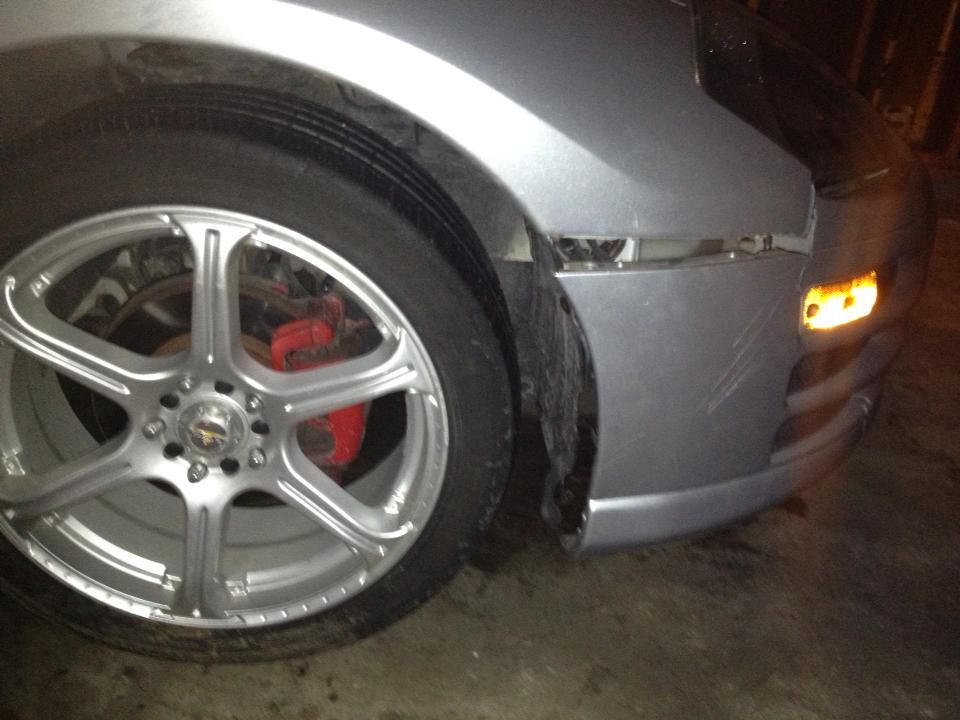 Needless to say I was very upset that night.
Luckily it was just the bumper and nothing else. I got myself a replacement bumper for Christmas. It will be painted in the next few weeks and ready to go on. A few zip ties are holding it up until then.
As Winter went on I talked to Silvertune about what my options were for engine mods. After hearing his opinion on what I should do next, I made a decision.
Here's what we did:
XG Intake manifold swap
6G74 throttle body. Ported & polished.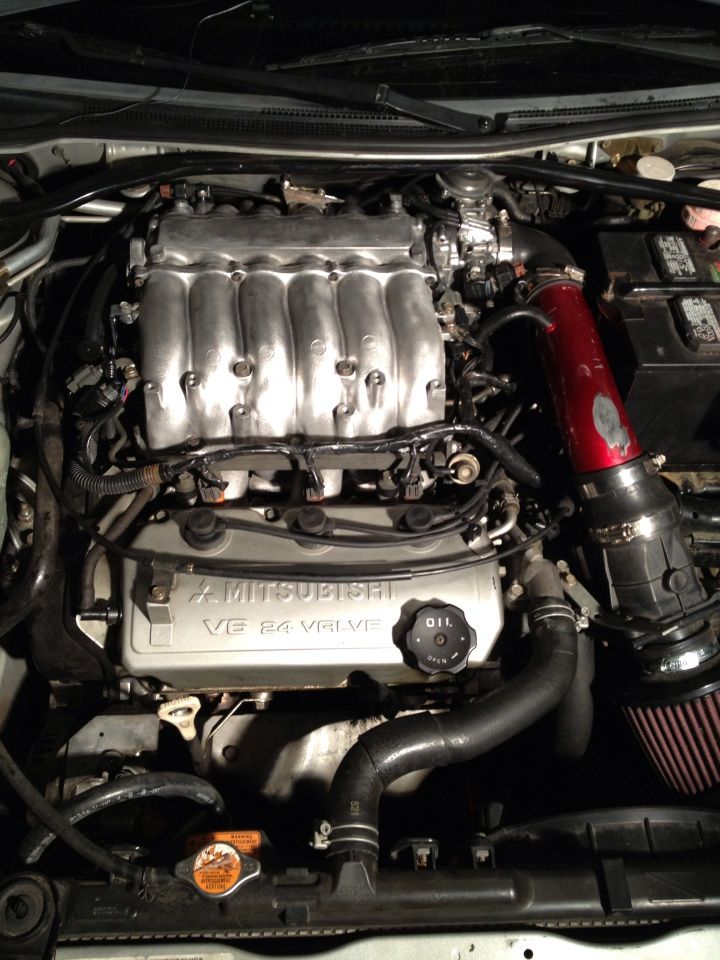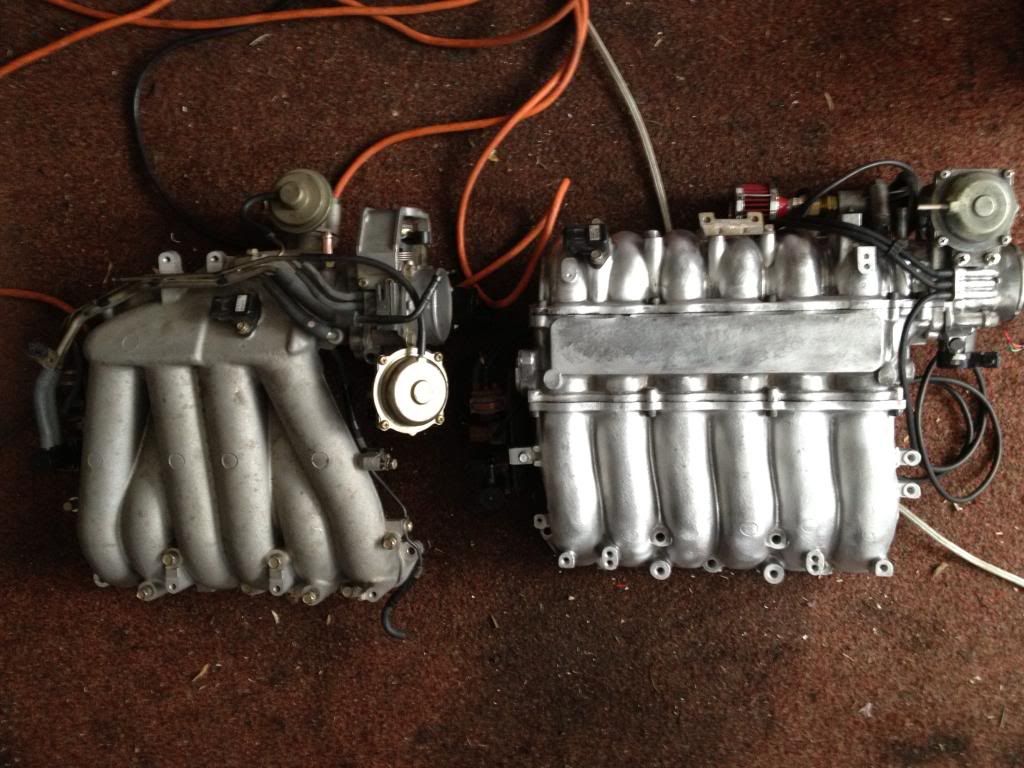 Doing this upgrade made a huge difference on the 3 liter!! I just about screamed when I took it out for a test drive when the job was done.
The throttle response improved quite a bit. The higher RPM's the car was at the faster it engaged when I put my foot down.
It just wanted more and more. The thing snorts. Haha
Last month I got these goodies to go in next.
Rear sway bar, front end links, timing belt, power steering belt, bushings, and the AEM Cold Air Intake.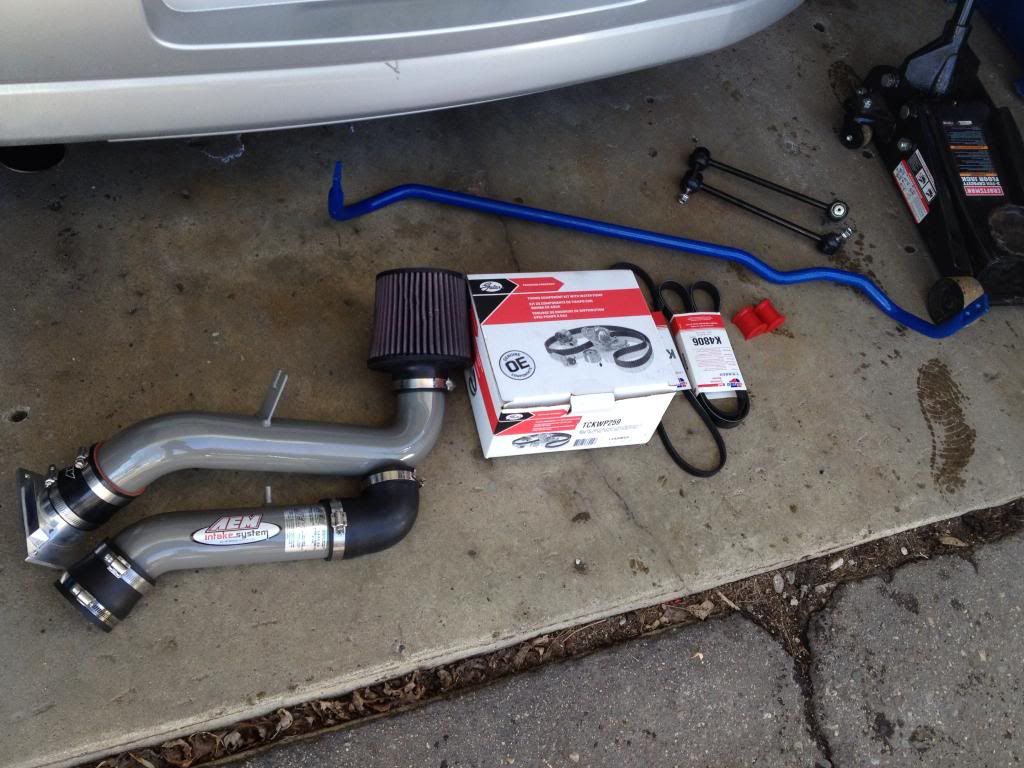 As of right now this is what the engine looks like.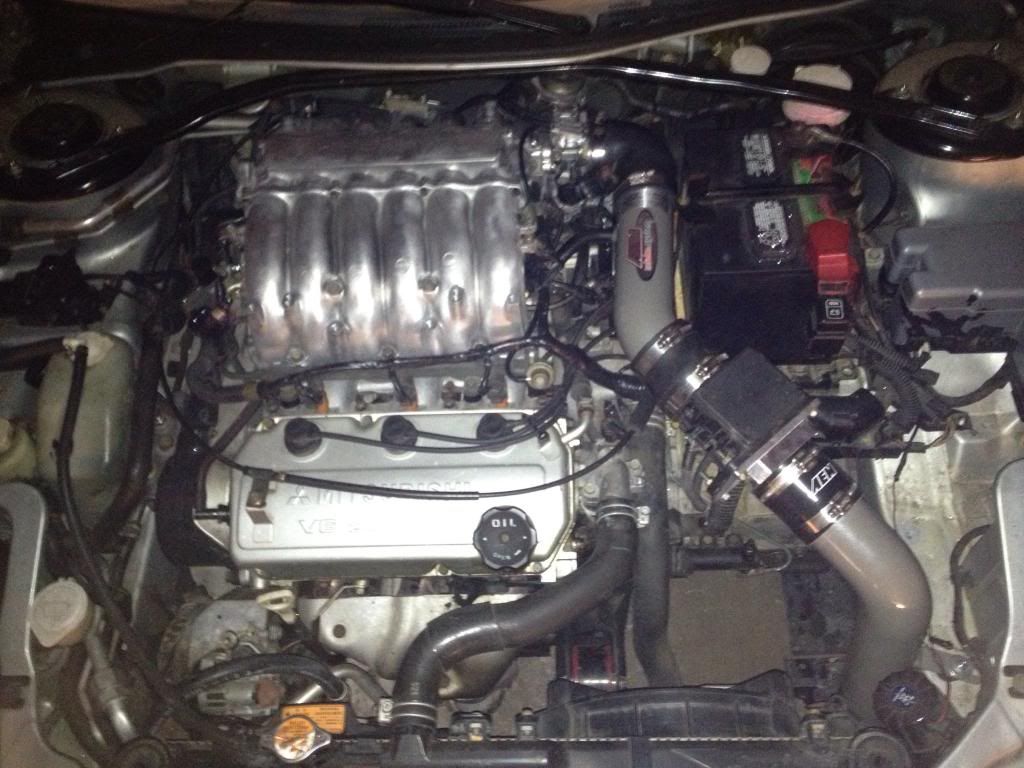 Engine mounts were upgraded earlier this year as well. Prothane ftw.
Here's a random picture from my trip up to Lutsen, MN a few weeks ago.
Decided I had to pull off to the side to get a nice picture. :lol:
You can see my zip ties broke...yuck. :dunno:
I CAN'T WAIT TO DROP MY CAR. :blush2:
In more recent times, as in last week, I got depo turn signals. I threw them on my current front bumper since I didn't feel like waiting until the new one gets painted. She's lookin' purdy dang good.
I scored an alloy fuel door which was powder coated black. Cosmetics are fun!!
I love detailing my car.
Next on my list for this spring: Headers and exhaust.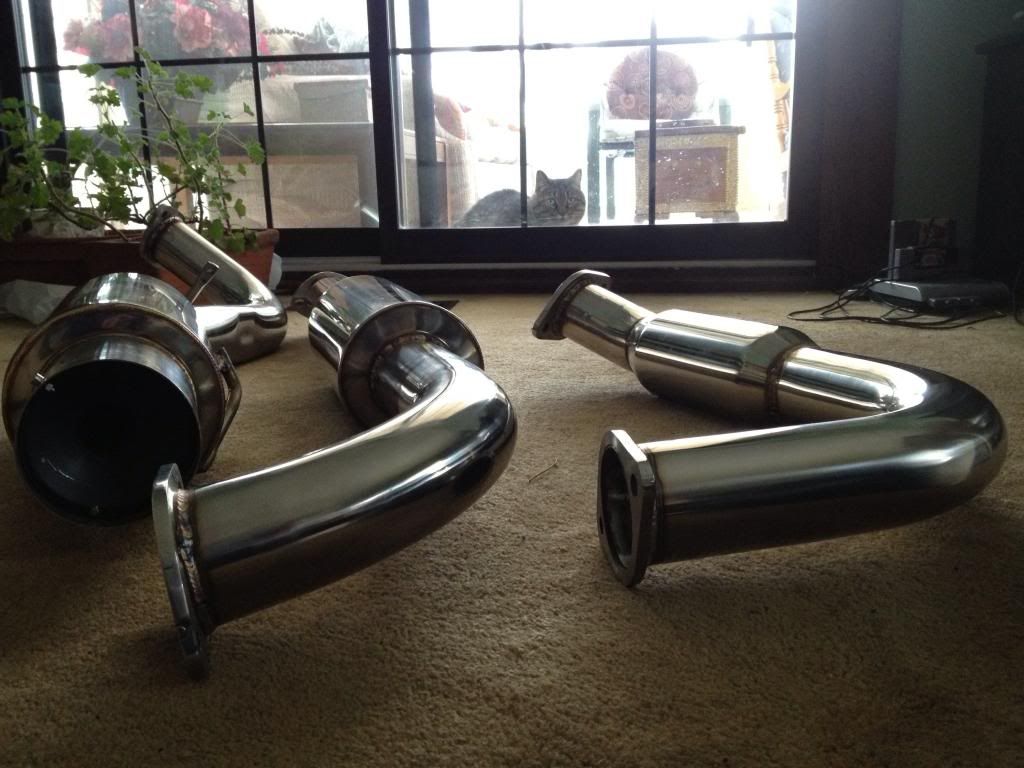 3" Muffler tip cat back off of eBay. My cat sitting in the background approves.
Flowmaster Resonator.
I'm waiting a few more weeks to order headers then it's go time! Silvertune will be helping me out again.
After these are installed I plan on getting my car on the dyno this summer to see how much power my 3 liter is making. :ndance: GO LUNA!