2003 Yamaha YZ250F $2500 o.b.o.
alright. i've had this bike for 4 years. it's been my baby. i was planning on getting into racing but once i began stuff started going wrong. i broke my ankle october of last year then this spring race season was about to start and my valves just had enough. the bike was in the shop from april to july. It got a new cam chain, valves, valve sleeves, valve springs, gaskets, msr shifter, oil filter, oil, and new air filter. The total came to $930. i have the receipt to prove it. The bike currently has a gytr carbon fiber muffler with titanium header ($700), yamaha of troy graphics ($140), renthal twinwall handlebars ($100). I have a brand new set of michelin tires in the basement ($140). the tires on the bike still have decent tread. the bike will also come with the stock exhaust, spare seat covers, spare clutch cable, oil filter, air filter, brake pads, spark plug(with tool), and yamaha owners manual. I even have some gear including fox 180 pants and jersey, shift chest protector, gloves, goggles, knee and elbowpads, boots...everything basically lol. i was asking more for the bike but there is a problem with the clutch to where when you first warm it up the bike wants to roll even while the clutch is in. i thought it was the clutch so i replaced the plates and springs but that didn't help. i got a car to pay for so i don't feel like blowing money on my bike anymore. sold as is. thanks for your interest. i just don't have the money or time for the bike anymore.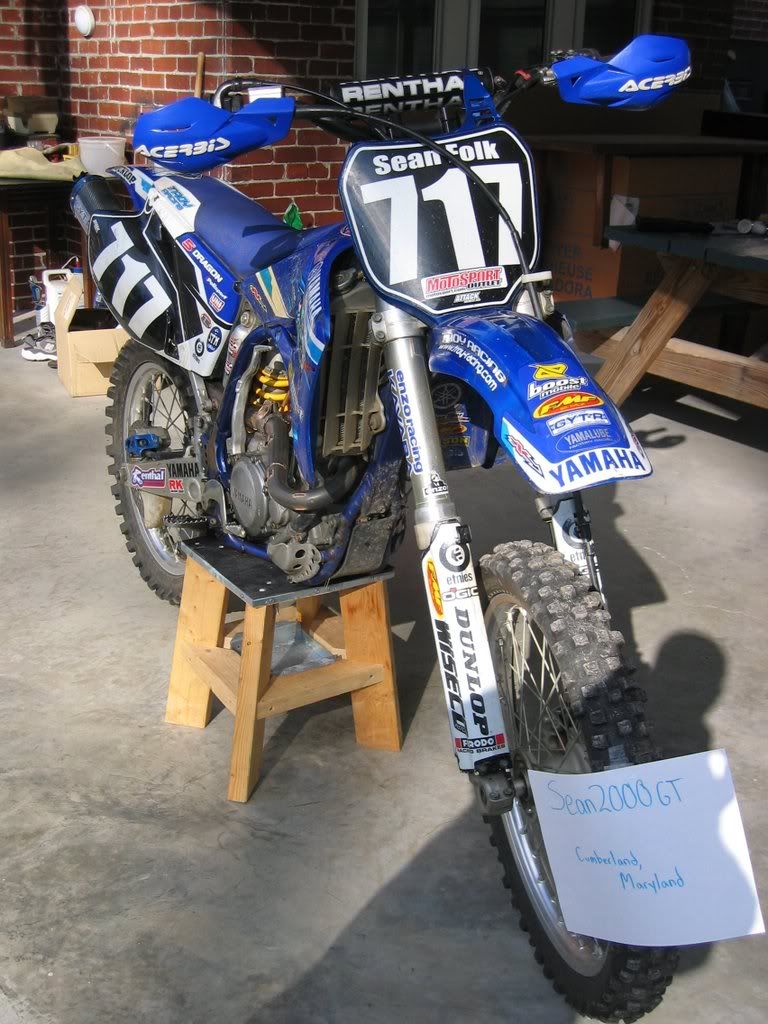 ill upload a video of the bike running as well...bike is quite loud. lol.