Alright so I have had this car which is a 2003 Mitsubishi Eclipse GS automatic for almost 9 months, I haven't done many mods to it, but have got some much needed things replaced, such as all the motor mounts, hatchback shocks, center reverse light replaced, I actually got this car from a dealer down here in San Antonio, Texas called Atlas Auto (NEVER GO THERE). I just really wanted an eclipse, and jumped on this one when I found it. Not knowing much about it, the problems it has is mainly body work, and paint, but even with the motor mounts replaced the car shakes in idle. The body was repainted I guess by the previous owner with enamel, and it has bubbles making it look like an orange skinned car. Anyways I have thought of selling it, and just going with something better, but I figured if Jesus could work with me, I can work with it. I don't have lots of money, but I should be doing a lot of upgrading during income tax, and with the checks I'm getting at my job. I expect a lot of criticism, negatives, and much needed advice with the car. Know it's not much, but gets me from point A to B. Just seeking advice on what can, and should be done first from my fellow 3g owners. Also he Car has 140,000+ miles on it and I don't know if I should just replace the whole block or all of it.
Car when I first Got it:
Here it is Now, You Should be able to see some of the many dents
:rant2:
Enkei Evo 8s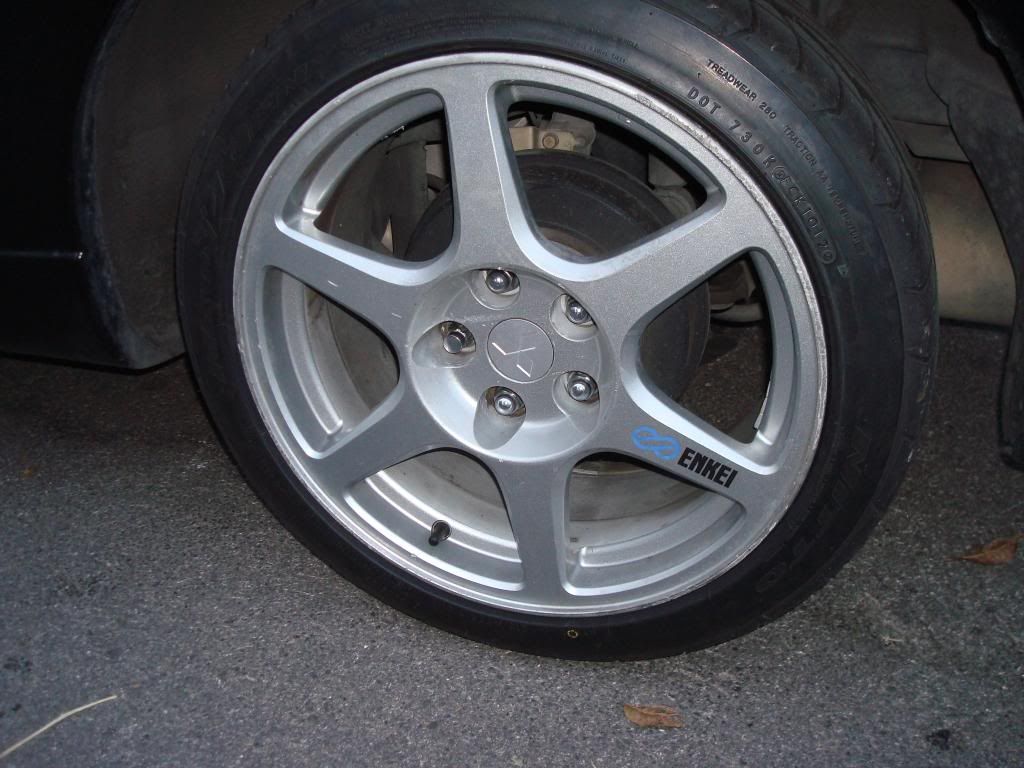 Well here is the Interior
:dunno: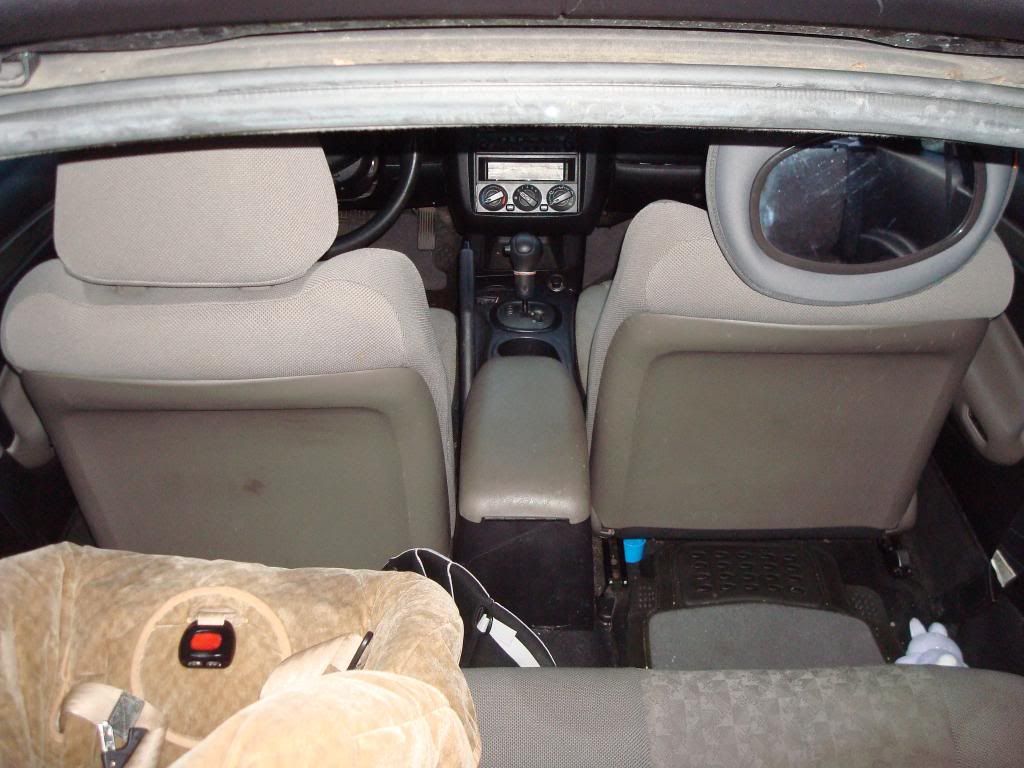 Gotta vacuum the back, but under the spare its rusted like someone spilled something before
.:rant: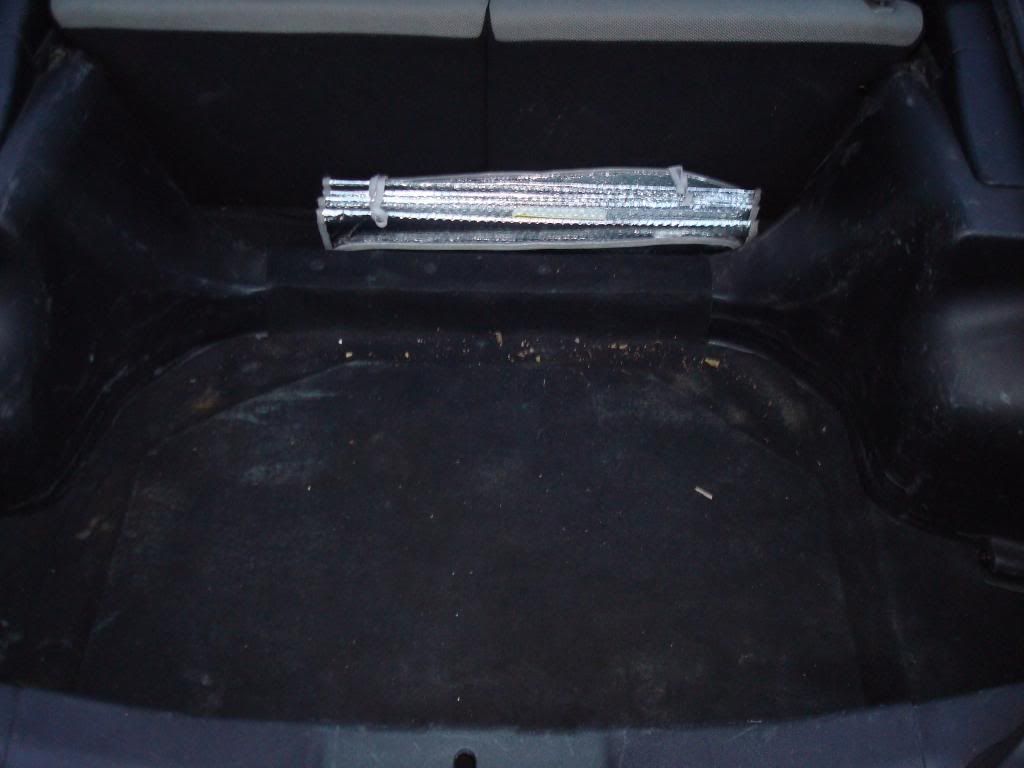 I actually think the Engine bay looks very clean just a lil dust, and I primer/painted the Battery tray black
:ninja2:
I know it needs a ton of TLC and eventually it will happen, Thanks for Looking and
God
Bless
Here is a list of current and possible Future Mods:
Currents Mods/Replacements:
Swapped Stock wheels to Motegi FF7s Black/chrome lip
New Lexani Tires 215/45/17
Replaced Hatch Shocks
New bulb for the center reverse light
Swapped again Motegi FF7s for Evo 8s found on Craigslist for $280
Nitto 215/45/17 Tires for $400
(Reason for replacing the tires too, is that I have another vehicle with bad tires that I use for work)
Future Mod List:
Painted calipers or Used Brembos
New Rotors for the Front
Turbonetics Turbo Kit (Now I don't know if anyone has had one of these so let me know)
NEW Head Gaskets
4g63 Head swap
Paint and Body Redone
Smoked Front and Rear lights
Auto to Manual Swap
DC front and Rear strut bar
Eibach Sport kit or Coil overs 2 inch drop
Smoked turn Signals
Was thinking about a CAI or Short Ram AEM or Injen?
Invidia N1 Cat back maybe?