I already have a Titanium Pearl 03 GS but I've always wanted a convertible. I've been searching on craigslist for one and I finally got one (really cheap too).
Main reason I got it was that it fit the conditions I needed it to be: convertible, manual, and 4 cyl. The plan is to build it the right way unlike my old GS (being honest here). First I have to take care of the small issues. This thread will follow the progress of this car with the most recent photos on the first post and more progress as it happens.
Parts list:
Turbo components:
*BEP 4-bolt DSM flanged 47-trim t04b turbo
*Internal 38mm wastegate
*Same-side FMIC
*2.5" mild-steel intercooler piping
*2.0" mild-steel intercooler piping
*T-bolt clamps
*3-ply couplers
*Greddy Type-S BOV (with non Greddy blue top)
Intake/exhaust components:
*DSM turbo exhaust manifold with chrome plated heat shield
*2.5" downpipe flanged and flex-piped with internal wastegate dump
*3" full exhaust + 2 resonators and a muffler (low rumble)
*60mm GT throttle body
Fuel/tuning components:
*440cc WRX injectors
*EVO fuel rail
*EVO fuel pressure regulator
*EVO fuel pump
*AEM electronic boost controller (TRU-BOOST)
*AEM wideband (UEGO)
*Tactrix cable w/OpenECU software for EVOs
*2003 EVO 8 ECU
SOHC head components:
Parts and services performed on this head:
*rpw 272/272 stage 3 turbo cam
*rpw titanium valve springs
*new retainers
*new valve guide bushings
*ported and polished intake and exhaust ports
*back cut exhaust valves
*5 angle valve job
Cooling/oil:
*2 Zirgo slim radiator fans as push fans
*OBX radiator hoses
*-4an SS turbo oil feed line
*-10an SS turbo oil drain line
*oil pan with -10an bung
*oil sandwich plate
Suspension:
*Progress lowering springs
*MEGAN Front upper strut bar
*Polyurethane motor mounts
*Full Prothane suspension bushing kit
*EVO 8 wheels
etc:
*Eagle vacuum manifold
*Weight reduction: AC/lines delete, heater core/lines delete, misc parts delete
*Optima red-top relocated to the trunk with kill switch (making it legal for the drag strip)
Visual:
*Tinted headlights/corners/reverse/3rd brake light
*Tinted tail-lights or TYC black-housing tail-lights
*GT side-skirts
*Red-accent interior lighting
*VIS OEM-style carbon fiber hood
*LED 3rd brake light bought when there was a GB on here.
Audio:
*Head-unit delete: amp only with aux
*Pioneer 3-way 6x9s in the back and 3-ways in the front
Most current photos Feb 2013: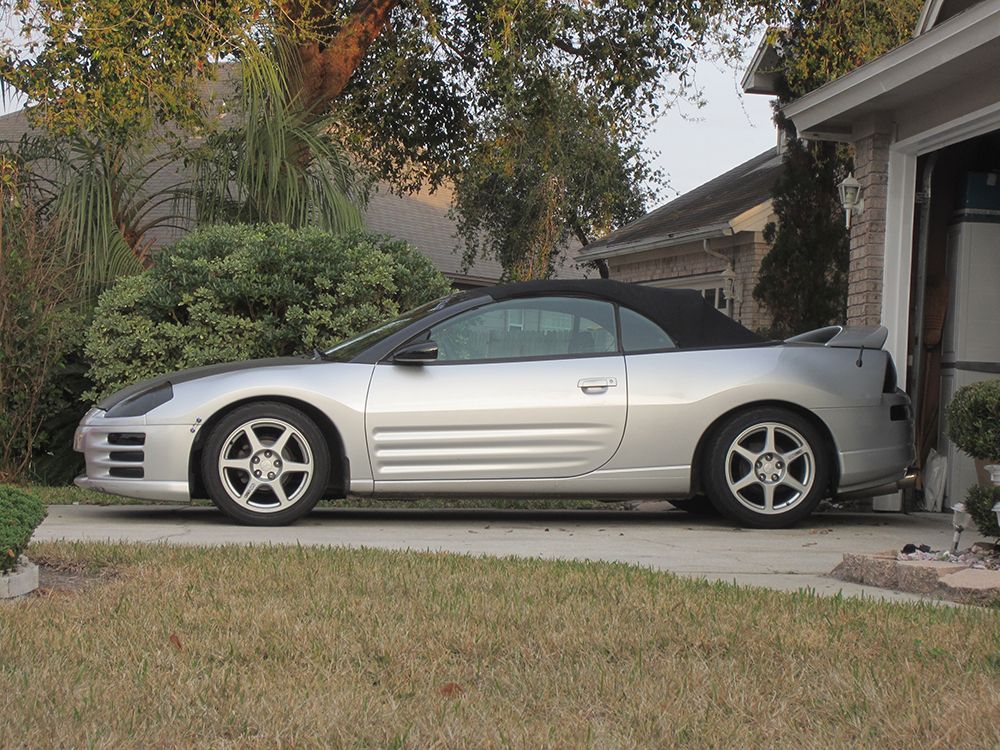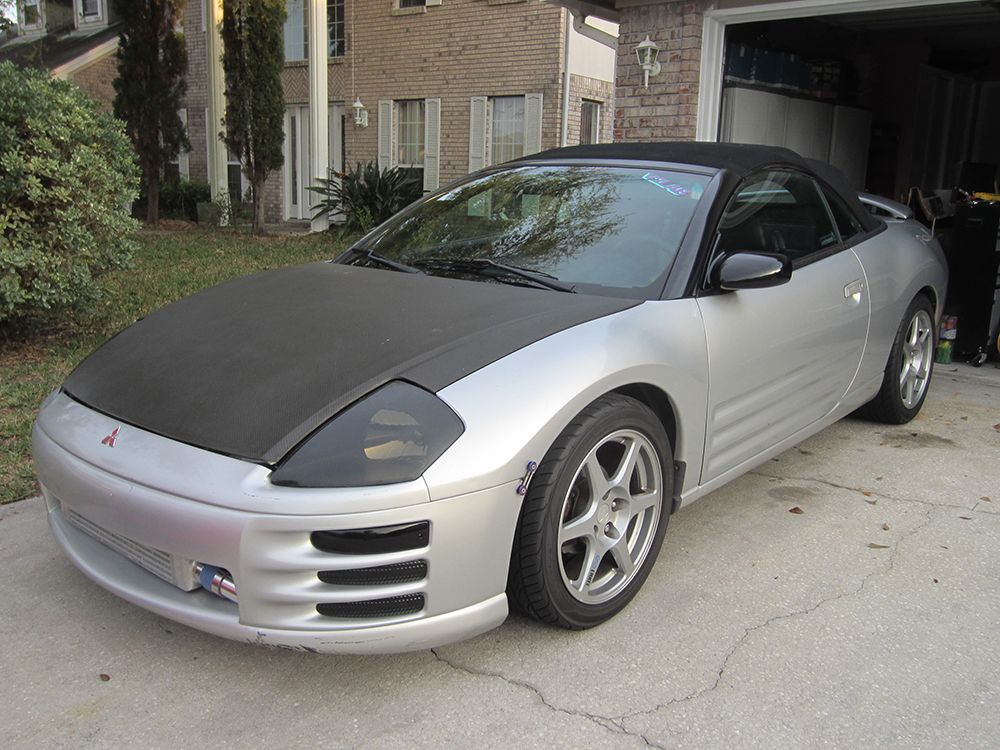 Jan 2013:
Dec 2012: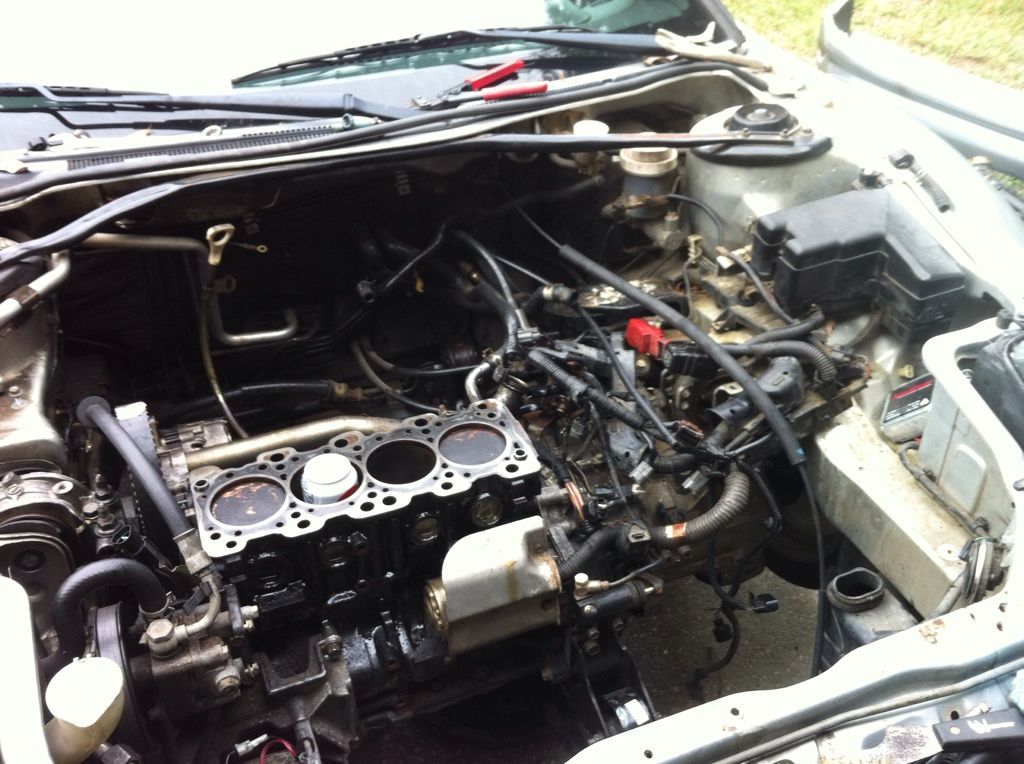 Sept 2012
: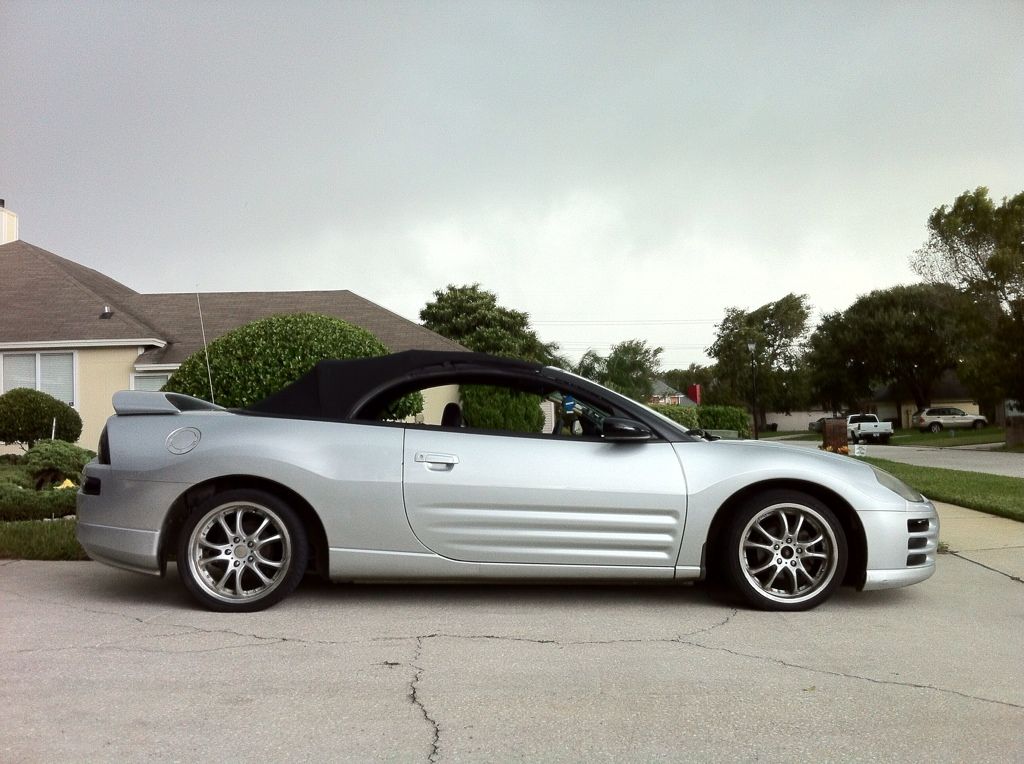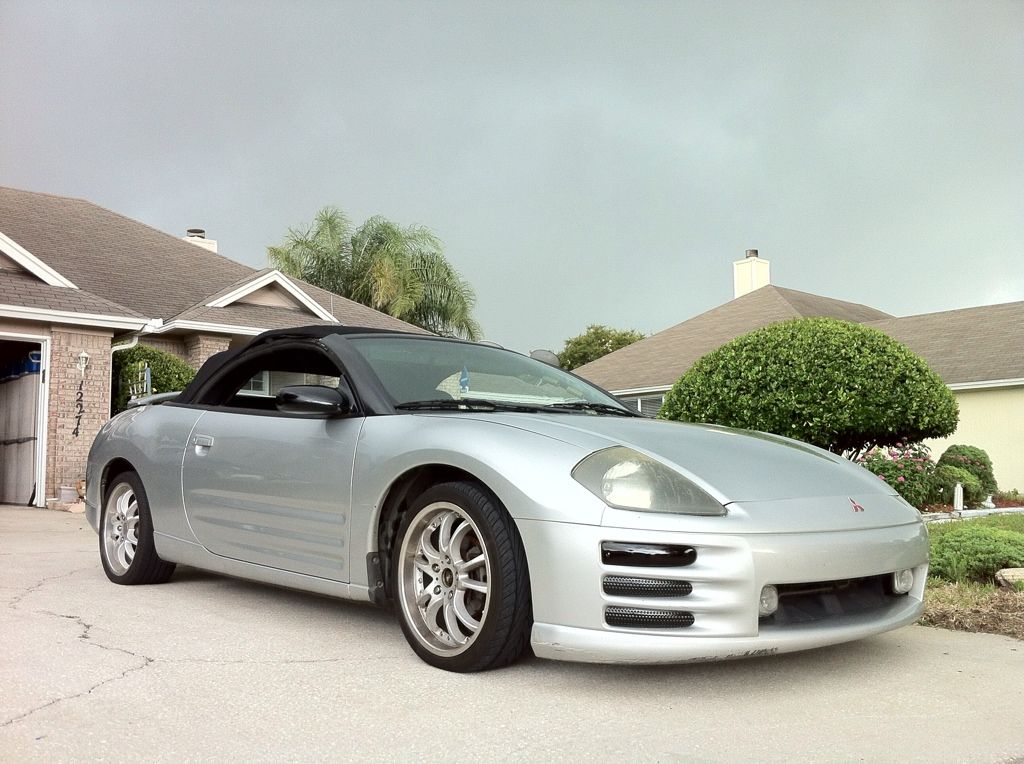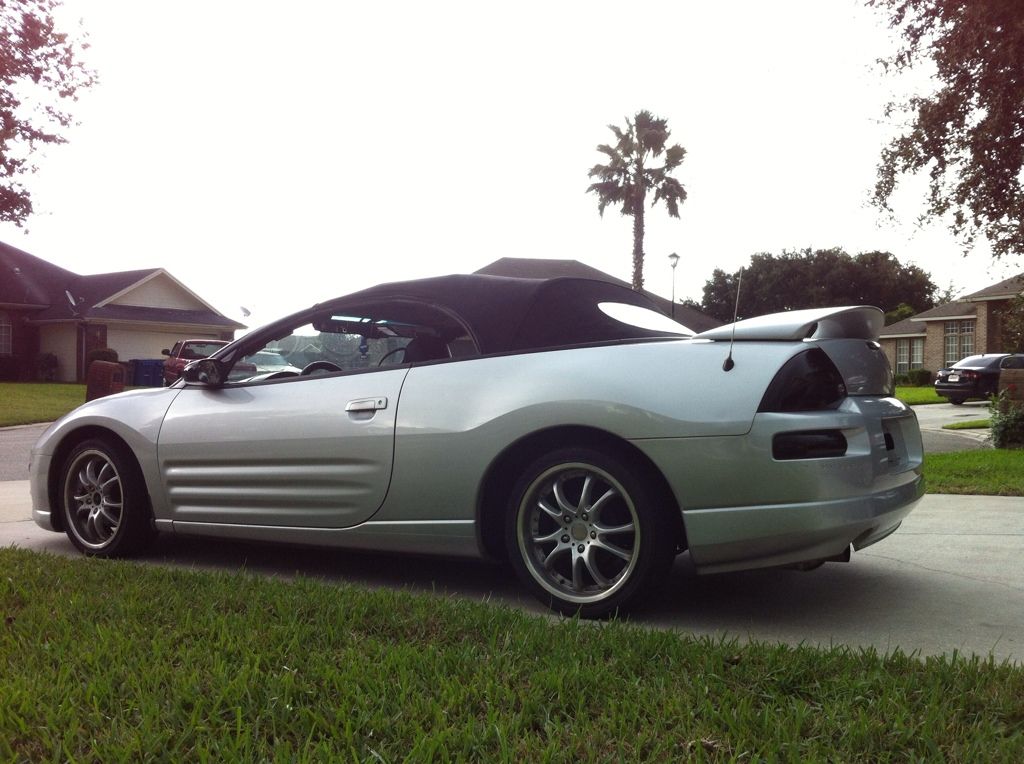 Aug 2012
(When I purchased it):