Discussion Starter
·
#1
·
Alright to finish off my engine build, etc... I have to get a new upper intake pipe. It has to run from the Supercharger to the Throttlebody. I was looking to make it a "L" bend tube or 90 degree tube. About 6"x17", with a O.D. of 3". Made of 6061-T6 Aluminum. The slight hitch I'm running into is: what thickness/guage should the intake pipe be? .065"-16 or something more along the lines of .125". I know that bending will weaken/stretch the metal at the outer part of the bend, so a thicker tube would be more desiable, right? Also something to handle 30psi of boost. Also I will need about 2x 3/8" holes drilled and threaded there. One for a IAT sensor and another for the methanol injection nozzle. To top it off a install of my new Tial 50mm BOV ( :fever: )
Also, would you recommend to make some hangers for it or let the two couplers support it.
Here is a better understanding of what i am talking about to sort of vizulize it.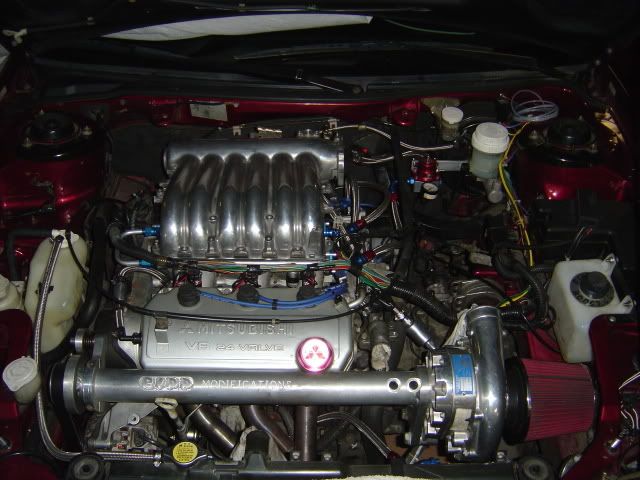 So if anyone knows a place I can order this kind of alumnium online or over the phone that would be great.
Also if any of the shop owners wanted to do some custom work, let me know. I would basically need the alumnium tube, two holes drileld and threaded, a BOV flange welded on aluminum to aluminum welding (hard to find good welders) , and a bead made around to edges for the couplers.