Ok, so I noticed that there is a dedicated thread for tuning and ECUFlash, but nothing for EvoScan. Now, I know that it is just a datalogger, but I'm sure I'm not the only person who has had questions about it. Here are my first 3.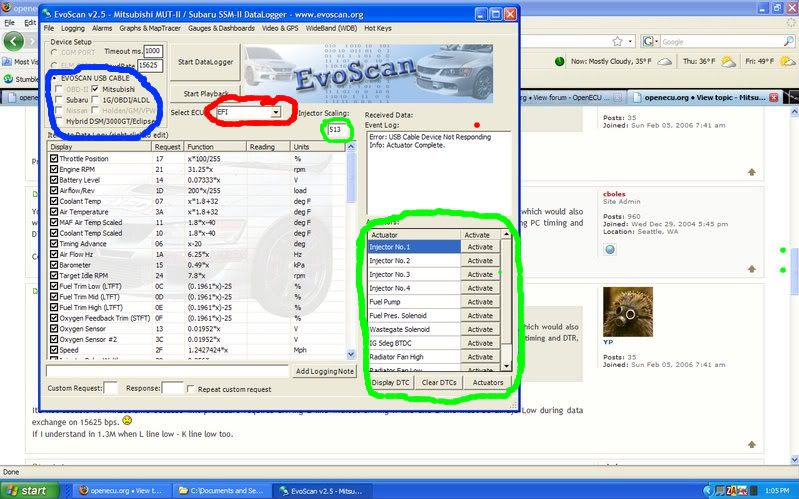 The items circled in blue, should I leave that on the mitsubishi, or should I change it to the dsm/3000gt/eclipse one?
Second, the select ecu circled in red, should I leave that alone, or switch to one of the other options. All the options are as follows:EFI, AYC, ABS, OBDII, SSMII, SSMI A30113, and SSMI Other. I figure EFI or OBDII are my only options, and OBDII has very few datalogging options. Just wondering. I'm pretty sure I should leave it alone, but want to be 100%.
And third...should I even mess with the stuff circled in green or not?
Thanks for everything and I hope this thread can be used as a reference for everyone looking for information about EvoScan.
By the way, just so everyone knows, I have been looking through the openecu.org forums.....no one talks about the 2000-2005 eclipses. It's very lonely there.