2003 Mitsubishi Eclipse GT 3.0 Manual
Discussion Starter
·
#1
·
Story time: Had been searching for a decent front lip and had the unique opportunity to aquire a real carbon fiber front splitter for my friend after his BRZ got totalled. The splitter was 98% instact and I got it for a fraction of its original price. I figured why not.
For reference here's the original product.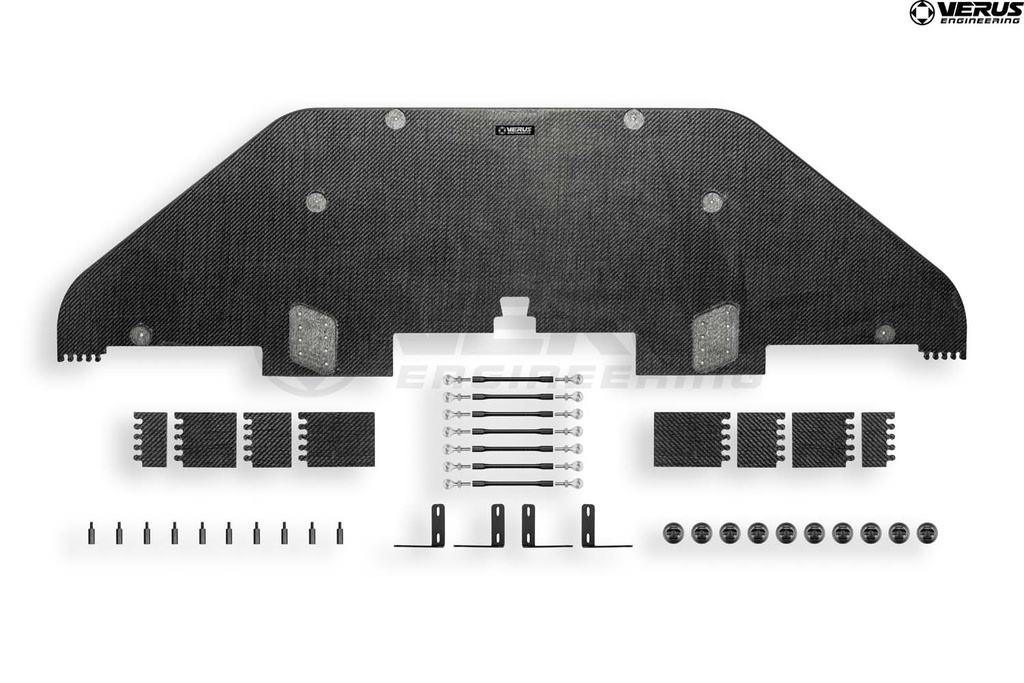 High-Performance Composite Front Splitter - Reduce lift and increase downforce with Verus Engineering's splitter for BRZ/FRS/GT86. Buy now!
www.verus-engineering.com
Install was actually decently straight forward with only a little bit of ******* engineering.
I wanted this splitter to be actually chassis mounted and functional.
All I had to buy was some new splitter rods and some garage door seal to make a functional air dam on top.
It's mounted directly to the front crash beam on the front two mounting holes and on the rear it's mounted to the frame on the rear.
Making an air dam took some experimenting to see where air was pushing hard and using self tapping screws to tighten it down and hold it in place.
After getting everything set up I adjusted the splitter to a -2° down angle of attack in parallel to the ground.
Overall though what a performance difference for the front end at 50mph+. The front end at high speed felt somewhat unpredictable before but now it feels absolutely planted. Also oddly enough I noticed about a 2mpg increase in efficiency. Not for my heavy foots lack of trying. (Might had to look into building an under panel to redirect air)
All in all if you're looking for a functional front splitter the BRZ splitters does fit decently well.
Cons: I do daily drive this car and I do occasionally scrape. Comes with the territory of being lowered and having a front splitter.
Also I've been using this splitter like this since Feb 11th and have had zero issues.