Discussion Starter
·
#1
·
Hey guys and gals
New-b from Toledo, Ohio. Just got a Black 03 GTS loaded with 62k on it... So far I like the car, Premium gas sucks but owell, I got a really good deal on the car for 8500 i believe...
Heres a picture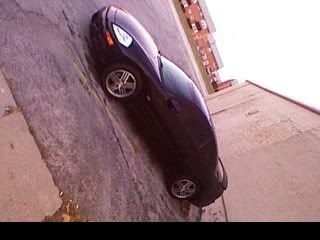 (angle pic to fit on my cell phone camera properly)
If theres any inexpensive mods to do to the car please inform me now
Look foward to posting here and asking n00b type questions for a while, while i get my feet wet.
Thanks again guys and gals