So I currently have my hands on both of the models for the tail lights and know some people may find it beneficial to actually see the differences between the two before they decided to buy the lights not meant for their year.
Obviously modifications can be made to fit either tail light on your car.
2000-2002 is the silver one, 03+ is the black one.
First you have the additional mounting stud on the 2000-2002.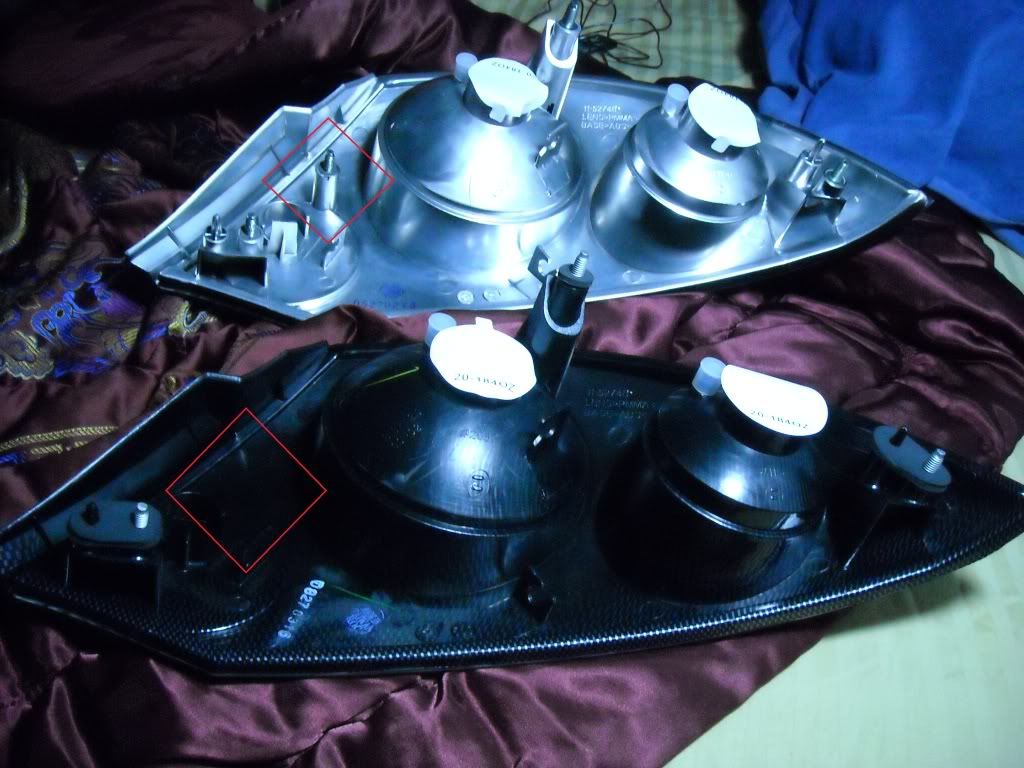 Secondly is the difference in light sockets. (You can cut the difference so that either could be received, but you can probably pull the wiring harness from either sets of years and just plug that in)
Now you can see the differences and the modifications that will need to be made.