Hows it going everyone? I'm not EXACTLY a noob, I'm on signed up on the other club 3g site and I've had my 2000 GT for about 4 months now.
Anyway...
I own a 2000 GT 5speed. Here are a few pictures...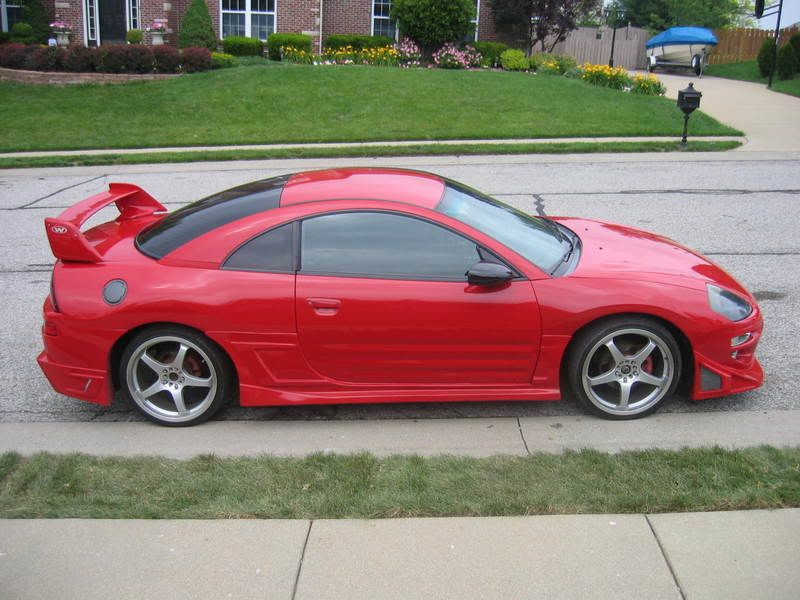 Mods thus far... (after pictures)
-AEM intake
-Eibach suppension w/ struts lowering
-Spec 2 Stage Clutch (stock one went out)
Future... (christmas/winter)
-EVO2 exhaust...or another cat-back. Can't decide yet (suggestions would be nice haha)
-Plugs/wires
Next summer...
- 3.5 drop (is it actually well worth it? I've been reading up on that project)
- Turbo
:Most of my research and reading has gone into turbo'ing this car, most say its a waste of time while others love the idea.
I for one NEED boost after having my friends GS-T for so long, but the chances of me finding a car I'd want or be able to buy are quite slim...so the next best option is to turbo what I've got.
Its a great community and I'm hoping you guys can help me out with all the questions I have. SO thanks :bigthumb: