Hey guys, I have been a 3g member for few yrs now and just recently, I got into an accident again, the insurance company totalled my car. I had no choice but letting it go. I really loved the car, but I guess it is time to say goodbye. Anyways, I have some aftermarket and stock parts for sale. I need them go fast so I can have extra money to pay my downpayment, Thanks. I accept paypal <b>ONLY</b> ALL PRICES ARE <B>OBO</b>! Please no low bailing!!
My Paypal is <b>
[email protected]
</b>
<br>
First thing first
<br>
Sony M8805X MP3 player, used about a yr, also comes with a remote and i will throw in a xm cable for FREE! <b>$100 SHIPPED</b> <b>SALE SOLD TO KooIDud3 </b>
<br>
<br>
MKS 65k HID set. Nice blueish color. It is made out of HIGH QUALITY. Defin. not some cheap ones that you see on ebay!! used about 4 months. Also comes with a manual. <b>$100 SHIPPED</b> <b>SOLD TO Eclipse03GS</b>
<br>
<br>
00-02 SMOKED HELIX front signal. Comes with bulbs. used less than a month before i got into the accident. so basically it is still new <b>$45 SHIPPED</b> <b>SOLD TO thekino</b>
<Br>
03-05 Stock front signal. BRAND NEW, NEVER USED. comes with bulbs. <b>$25 SHIPPED</b>
<br>
00-02 stock headlights. Left one is brand new, right side is used. <b>$65 SHIPPED</b> <b>SOLD TO Mario Mineros</b>
<br>
Mis. stuff. Give me an offer!
<br> <b>Ashtray SALE PENDING TO rd </b>
<Br>
<b>Cup Holder SOLD TO Cudude11</b>
<br>
<b>Diamond Emblem SALE PENDING TO 04_Clipse</b>
<br>
cigarette lighter housing
<br>
<br>
Left side Crystal Signal lens. The other one is broken. <b>$15 SHIPPED</b>
<br>
00-02. Mit. Eclipse Spyder user manual <b>$25 dollars SHIPPED</b><b>SOLD TO 1337Shadows</b>
<br>
00-02 Stock Amp. <b>$30 SHIPPED</b><b> SALE PENDING TO rd</B>
<br>
"Eclipse Front window shield Sticker. Looks very nice. Never installed. comes with a guide. <b>$15 SHIPPED</b>
<br>
BRAKE pad Sticker Front(4 pieces) & Back(3 pieces) <b>$15 dollars SHIPPED</b> <b> SOLD TO luismij</b>
<br>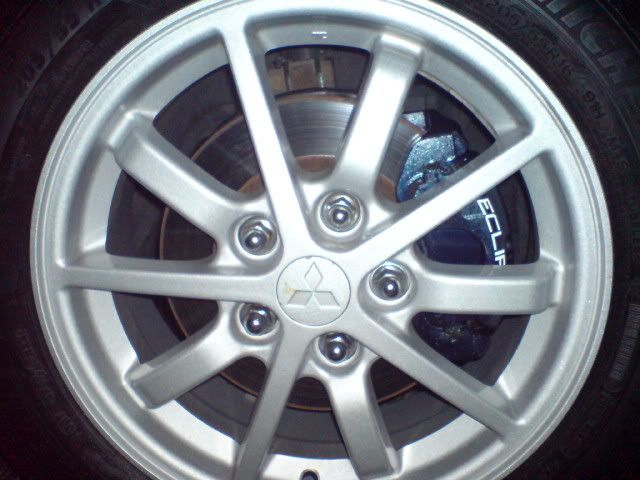 <br>
My 6mons. old <color>LIMITED BROWN</b> VERSION of the SONY ERICSSON K800i Cell Phone with 3.2 MP CAMERA. All of the pics. i took above were taken by this cell phone!!!<b>$180 SHIPPED </b><B>SOLD SOLD</B>
Comes With<br>
- UNLOCKED Phone
- OEM Battery
- OEM Headset
- OEM Home Charger
- OEM Leather Chain
- OEM M2 Adaptor
- Quick Guide
- 64 MB M2 Memory Card
- Computer Cable
<br>
Last but least,
<b>BRAND NEW</b> UNLOCKED 8GB IPHONE W/ The LATEST VERSION OOB 1.1.2 firmware. This phone has WIFI, YOUTUBE, and INSTALLER... many other cool apps!!!
<b>FREE</b> NEXT SIM CARD to use with ANY GSM CARRIER!!!! </b>$550 OBO SHIPPED <B> SOLD SOLD SOLD<?B>