Ok, I took a pic of bluebomber's rear and tried to edit it a little bit to make it my own. I am still trying to find a back bumper for my car because they have discontinued the Aerogear Xplosion AND Gator rears and the blitz 2 rear lip. I am not left with much else, so I am just trying a few things. I edited the torque to see how it would look and I like this. But I need some help. I am not a wizz at photoshop, so this is what I would like...if anyone can help, it would be greatly appreciated.
-Smoke out the tails and the rear corners
-black out the silver grills
-paint the car dark grey/titanium pearl
-add my aero duo wing onto it and get rid of the stock spoiler
-clean it up so it looks believeable
Pic for my spoiler: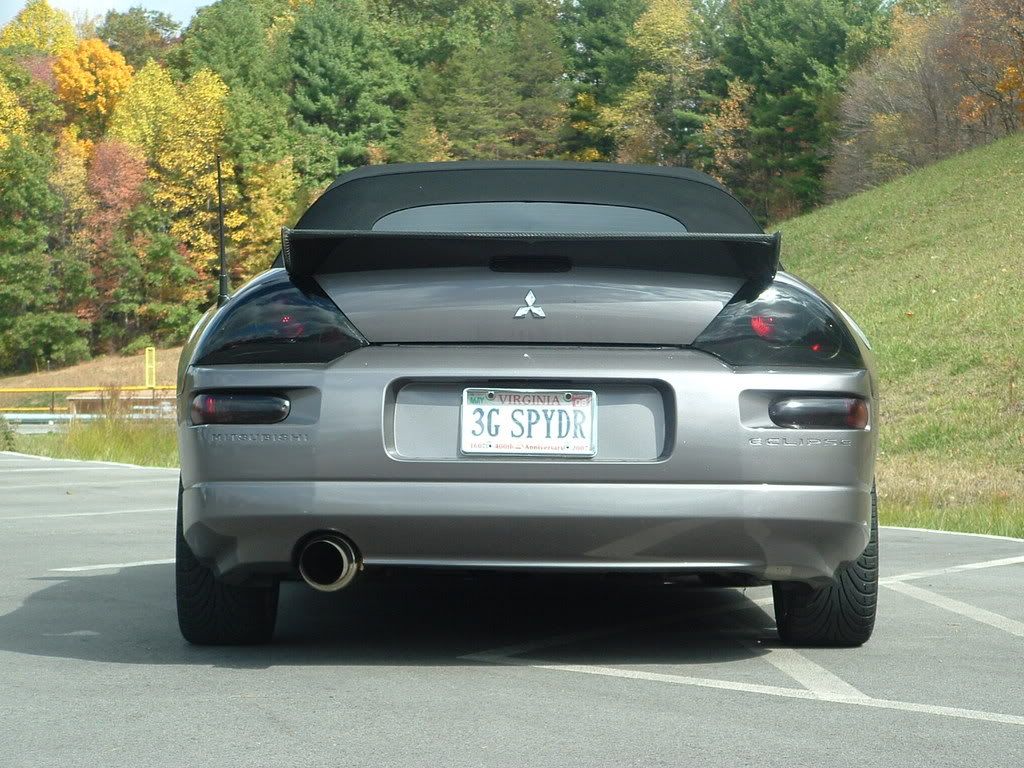 P.S. FOr those of you who plans on coming in here and saying "decide on a damn kit already" can just keep it to themselves. It is hard trying to find a bumper when all these companies keep discontinuing shit for these cars. I am trying to find a full replacement rear because my stock rear is cracked on the left right and was poorly repaired from my wreck.