Does anyone here know the exact size or part number of the power steering reservoir cap o-ring? I searched on here and online, but even Mitsubishi doesn't seem to have a part number for it. It's just included as the reservoir, which is discontinued. I bought a set of o-rings but none of them fit perfectly and it keeps leaking really badly. Any help on this would be appreciated, thanks!
Go to an auto parts store or hardware store, remove the o-ring and try matching it up with one at the store, or spend $40 on a new reservoir from ebay...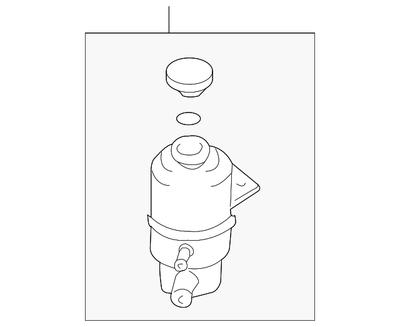 Genuine Mitsubishi Parts. Cancellation Policy. We cannot take back installed or tried parts. We cannot take back used parts. In the unlikely event that a part has been placed on backorder or discontinued, we will do our best to try and find one for you as quickly as possible.