Discussion Starter
·
#1
·
just had to share the build:
silvertune bought some spare sonar parts from a couple members a little while back, and tasked me to combine them into a set of working headlights... while i add some sexiness to them.
the high beam halo (which aside from Cincity, i don't think anyone else has ever done) took some major research to figure out (they are D shaped), and the shipping for them took forever! good news is they came in this morning, and i had to slap them in for a test fit.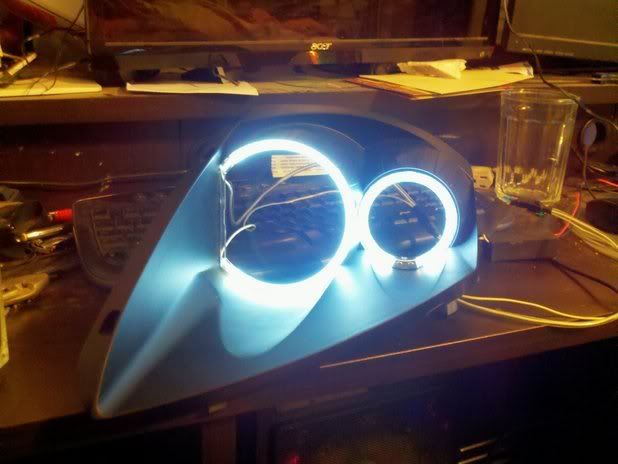 i gotta say that is a NICE fit. those pics are before i did any real modding. i had to make holes to hide wires, and remove some silly tabs on the lights (for a nice clean flush look). and they are setting in there real nice now (epoxy is setting, so they are taped on, and any pics would look silly.)
also, here is another taste of the mods he is getting:
2010-11-29_13-06-05_117.mp4 video by SCARRmrcc - Photobucket
eat your heart out Cincity, you gots competition. this build should be done this weekend. (now that all the parts are finally in.)