SOLD: soundman98's 01 spyder
Over the last couple years, i have been meaning to post a ride-thread for others loking to do similar mods, but just haven't gotten to it..
beware!! this is going to be a longggg post. i've got 3 years of mods to talk about..
this is my 2001 eclipse gt spyder a couple weeks after i bought it(2008):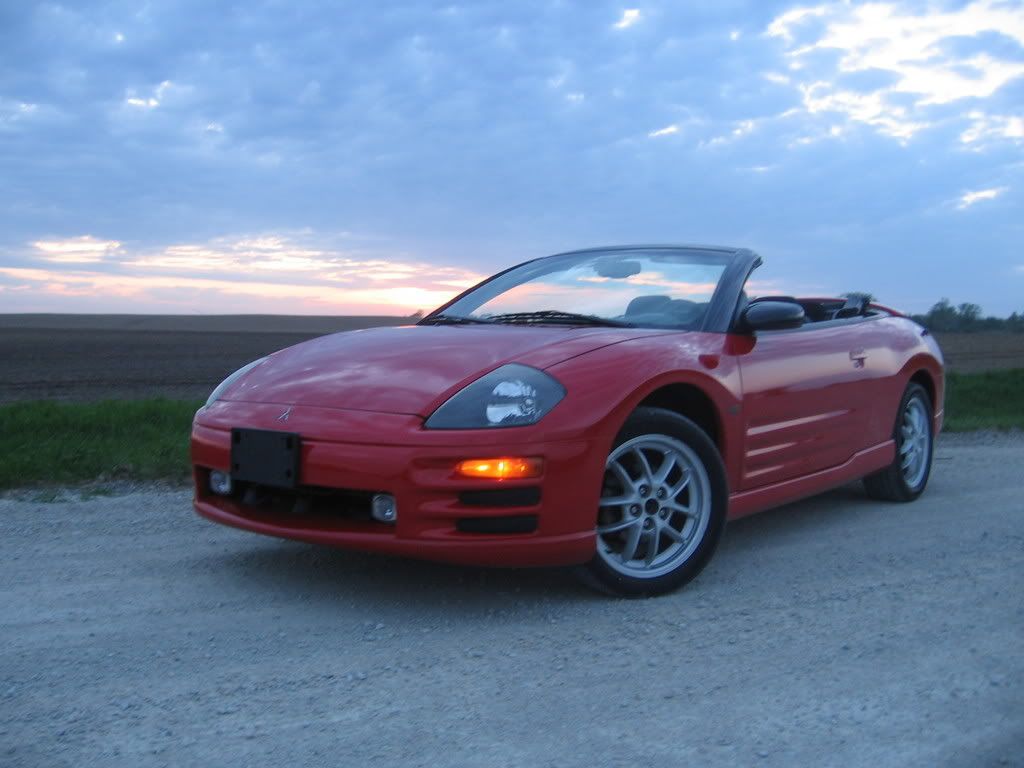 after about a week, about the time i got sick of the stock radio, i installed all the gear from my old car-- a
94 lebaron
the setup used:
pioneer DEH P7800 deck
Pioneer REV-series 5 1/4" components
pioneer 300w 4ch amp
sony 600w sub amp
kicker comps in a prefab box
at some time during late '08 the car got t-boned, by a family friend of all people.. when all i wanted was some mcdonalds..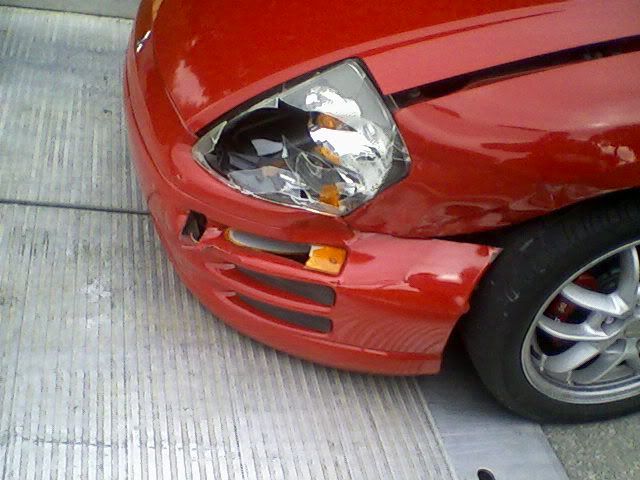 this turned out to be a huge fiasco. because the car was older then 2 years, the insurance company wanted to use all aftermarket parts to repair it, and promised that the parts would have the exact same fit/finish as OEM..
needless to say, i will never let any of my cars ever receive aftermarket parts anymore..
the fit was horrible-- the black plastic grille pieces(those little inserts below the turn signals) had over a 1/2" gap all around them, and many of the parts didn't line up very well with the factory parts..
so after a month or so of arguing with the insurance company, they agreed to replace everything with OEM parts. my car was at the body shop for around 3 months for all of this... by that time, i was just happy to get my wheels back..
at that point, i had decided to replace the headlights, and ordered a set of sonars while waiting for all the work to be done..
after i got the car back, i modded the sonars and made
this how-to
as well..
i also painted the red rings on the sonars just to try to make them a little different without looking too horrible(i don't like how the eclipse looks with color matched headlights..)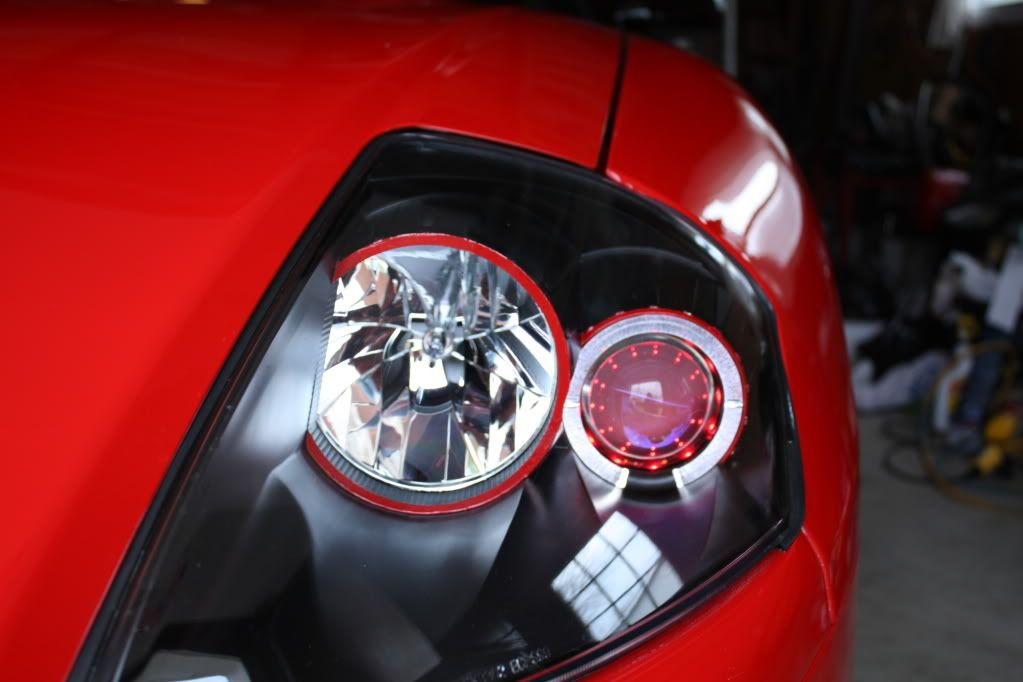 around the same time, the black plastic was starting to show it's age, and start to whiten up-- both on the lower inserts below the turn signals, and the wiper cowl.. so i took them off the car, and re-sprayed them gloss black, followed by a layer of clear.. now i no longer need to use back-to-black, and they wash up nicer...
the stereo setup lasted about 2 years or so, before i decided that i needed to get a overall louder setup. so first, i tried a phoenix gold 8v preamp, but the passive x-overs for the pioneers held me back-- primarily because they had too low of a x-over point. then i also ran some 13gax4 conductor into both doors for a better audio signal--this cable was about as thick as 0ga cable, and involved certain words to get through the factory wire tube...
so next i got a clarion 3-way active crossover(mcd360) which solved the problem.. but then the 5-1/4" mids showed that they couldn't do bass.. so more tweaking and tuning somehow led to a nasty ground loop.. which i attempted to remedy by "lifting" the ground to lose the GL noise-- by applying +12v to the rca shield.
this resulted in destroying both the pioneer radio, and pheonix gold preamp. both started having problems with a high pitched whine all the time.. so the death of the radio/preamp signified the start of my never ending project.. the radio and preamp were removed, and i ran a ipod for about 3 months as a source..
during the time running the ipod, i started hatching a plan to install a computer in the car to not only replace the stereo, but also to control and manipulate the audio--at least as good as dsp's like the bitone, or pxa-h701..
this led to a couple of mods..
this is the first photographed revision of carpc install: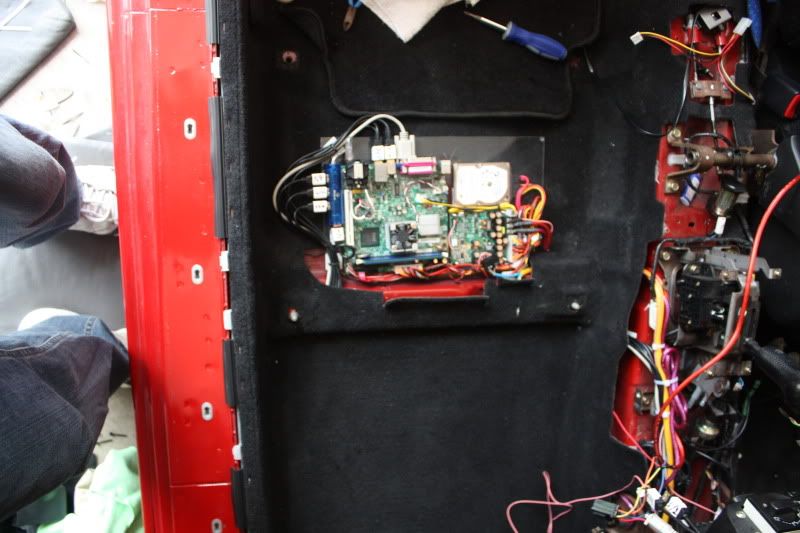 there was one try before that-- i had attempted to fit everything into the dash, and also power a 250w power supply off the radio harness..
this resulted in blowing the 'accessory' fuses in the little yellow holder under the hood. i spent all sorts of time attempting to locate them before giving up and taking it into the dealership like this: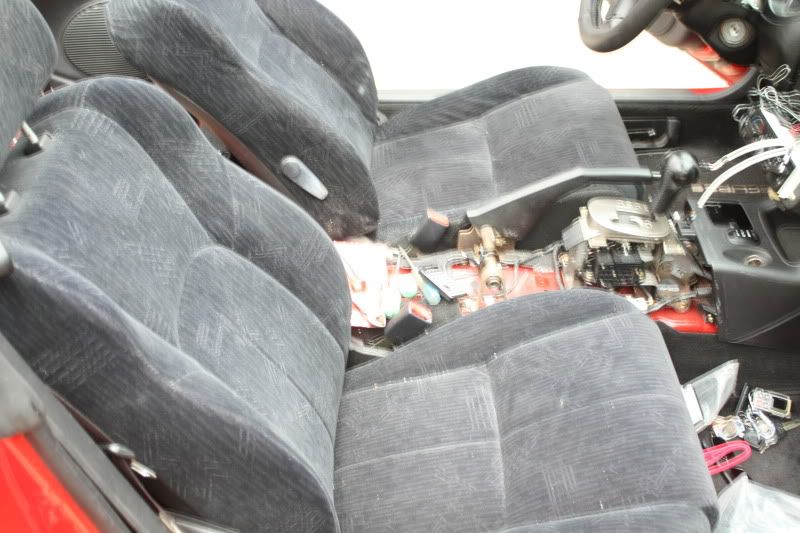 i was a little surprised they even looked at it that way, but i guess they were happy to take my money..
so after a that trip, and some embarrassment, i now know which fuses to check
. and i mounted the carpc under the passenger seat..
so anyways, the first revision of the carpc kind of worked-- i used a intel 945glc board-- which had a atom dual core processor that couldn't keep up with the audio processing..
i also had to mod the center console a little to get the dvd r/w to work, and also added some usb ports to the console:
my main screen-- software is Ride Runner, with DFX4 skin, and my custom background..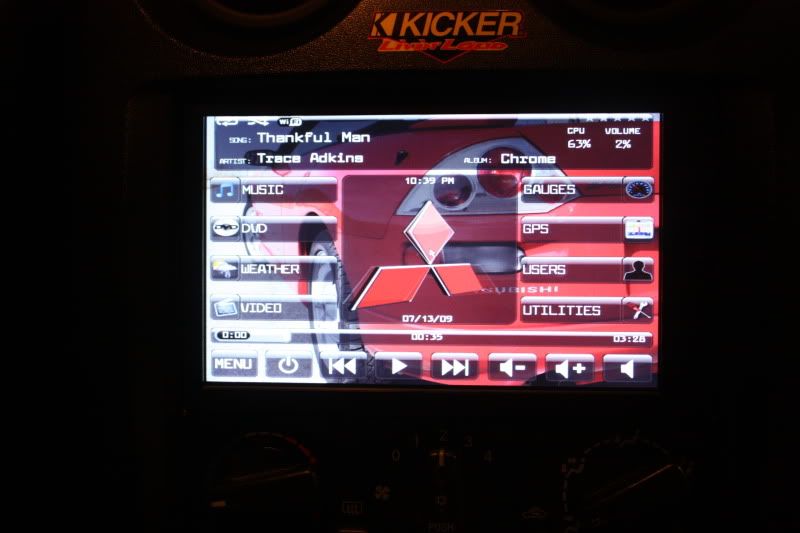 and here is the audio processing screen-- at this time, i was using
Console
, but am currently using AudioMulch: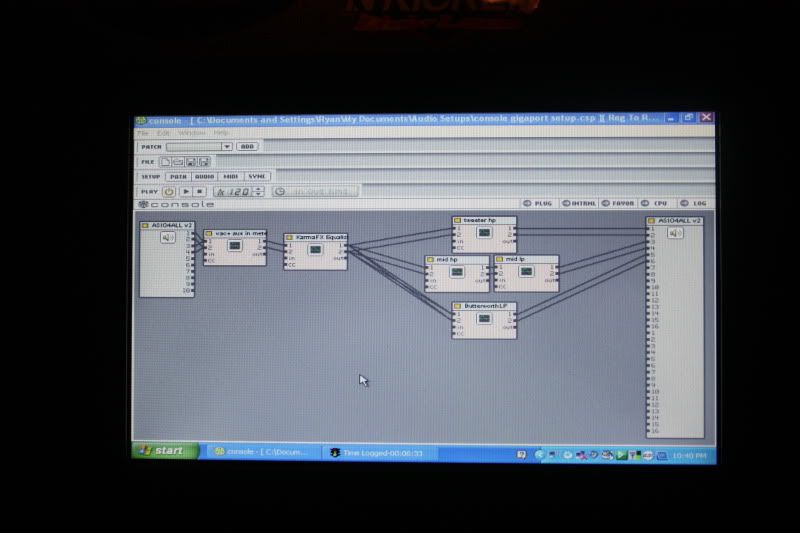 using console, or AudioMulch, i am able to configure and manipulate the sound any way i please-- even more then any sound processor would allow for..
this setup lasted about a month before i started having serious hard drive issues-- what i believe to be vibration issues from mounting everything on plexiglass.
so to try to resolve it, i got some anti-vibration battery thingies:
Cabela's: BatteryLast™
i cut one up into 1/4's and mounted the hdd to it: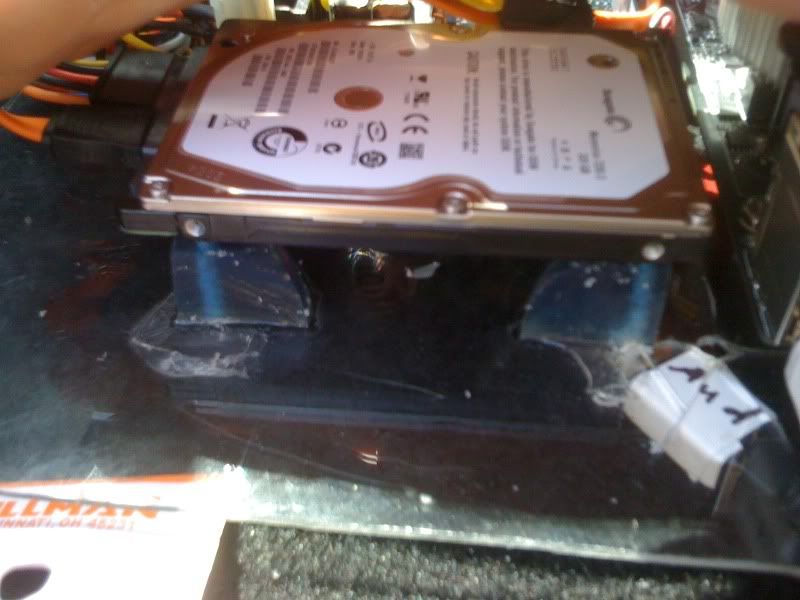 this seemed to work for a while, but still ended up killing hdd's..
so after i got sick of the intel board not working the way i needed it to, i got a zotac 9300 board, and used a pentium dual core processor: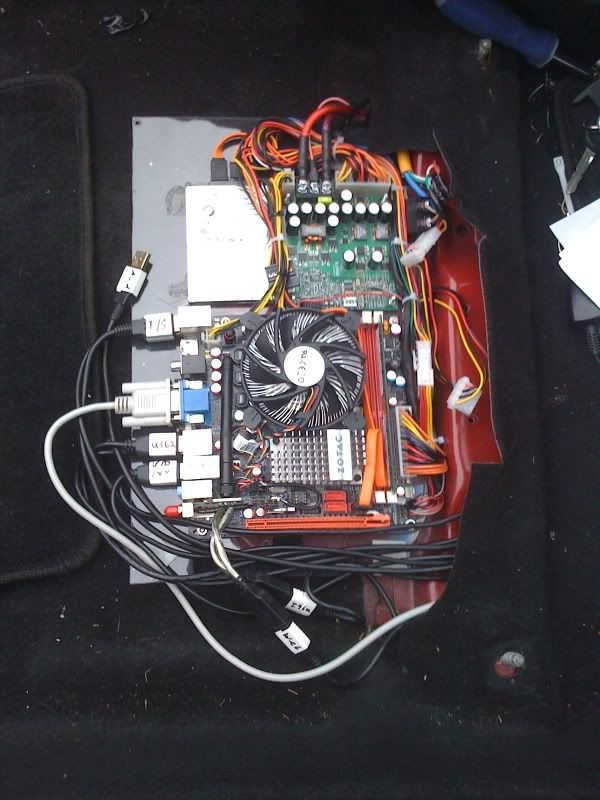 this setup is currently working great, sans the platter hdd. it dies just like the others before it..
since that pic, i have replaced the platter hdd's with a 160gb ssd hdd. bootup is way faster, and i no longer need to worry about vibration..
recently, i have also replaced the screen i have been using. for the first part of my carpc use, i have been using a lilliput 629gl that has worked out great..
but a couple months back, i got a amazing deal on a screen that is normally $600 that is sunlight readable, so that has gone in to replace it..
so i went from a cheap screen:
you can almost read the 'club3g' writing off my rear window: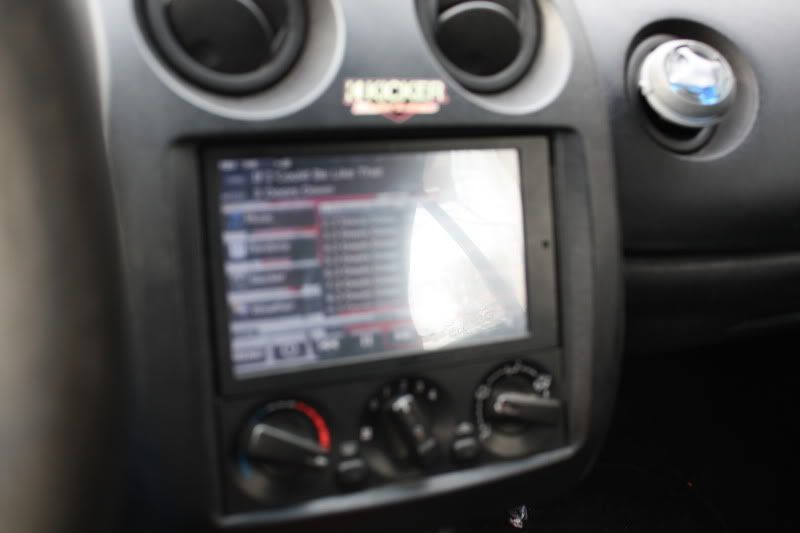 to a nice screen:
..
about this same time, i have also updated the front stage of the audio system-- some peerless 6.5" hds mids are now in the door, and some dayton audio 1-1/8" tweeters are mounted up in the pillars(no pics yet).
i have some dash reflections that need to be eq'ed out, but other then that, these drivers are amazing..
that about gets me up to my current projects..
the last project i finished just before winter, was refinishing the grey gas cap door so that it didn't look out of place on a red/black car(the original gas cap was off the car for over a year with plans to do this-- it took me less then a month to do it..):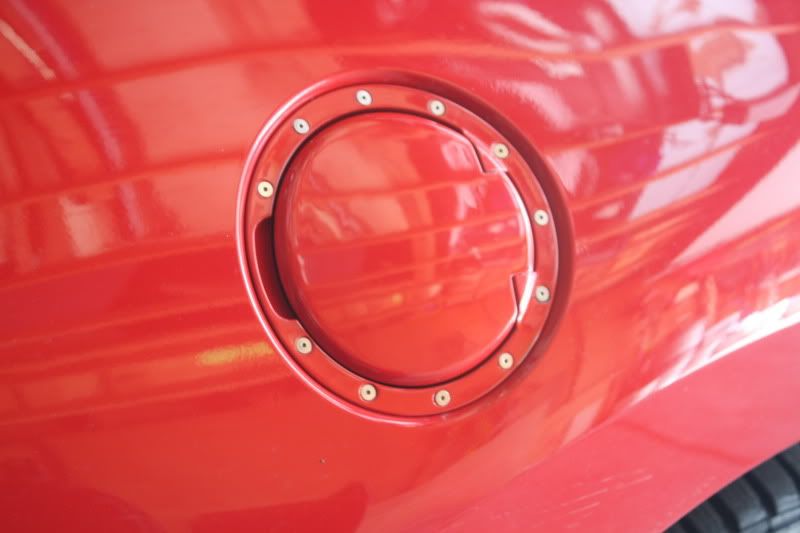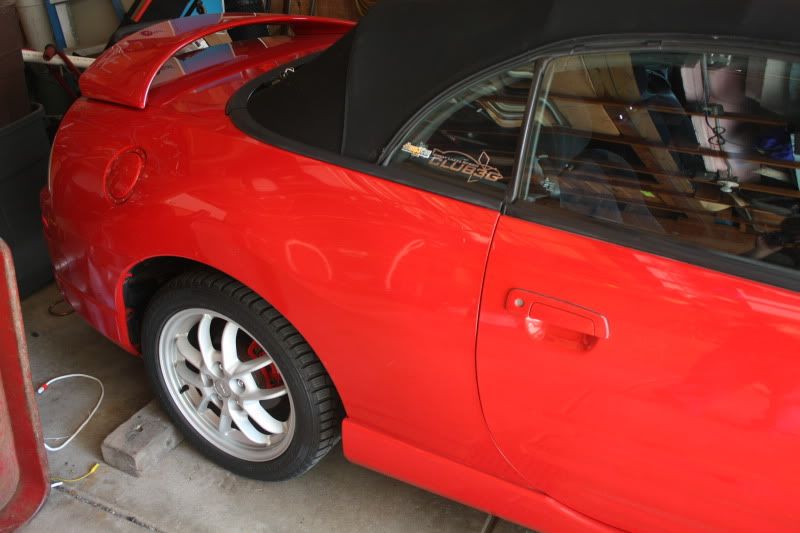 and currently, i am starting to work on led tails, and performing a mod similar to what bwracing00 did to his tails: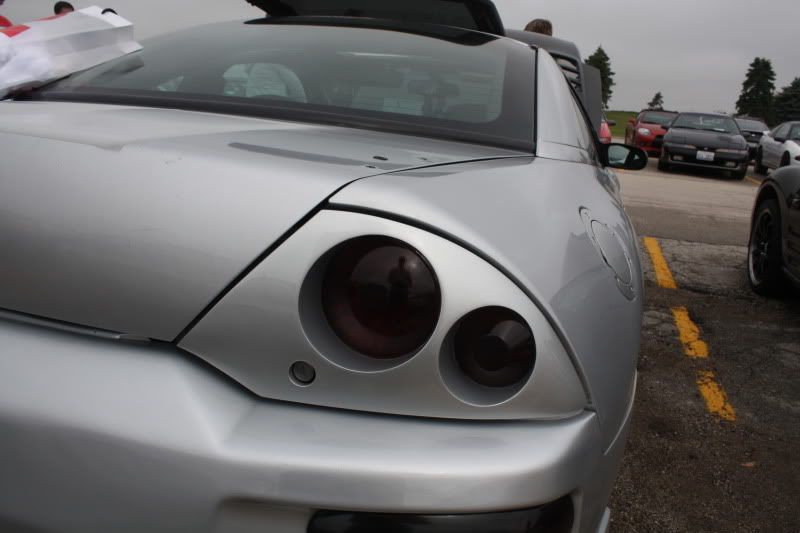 this as far as i got so far: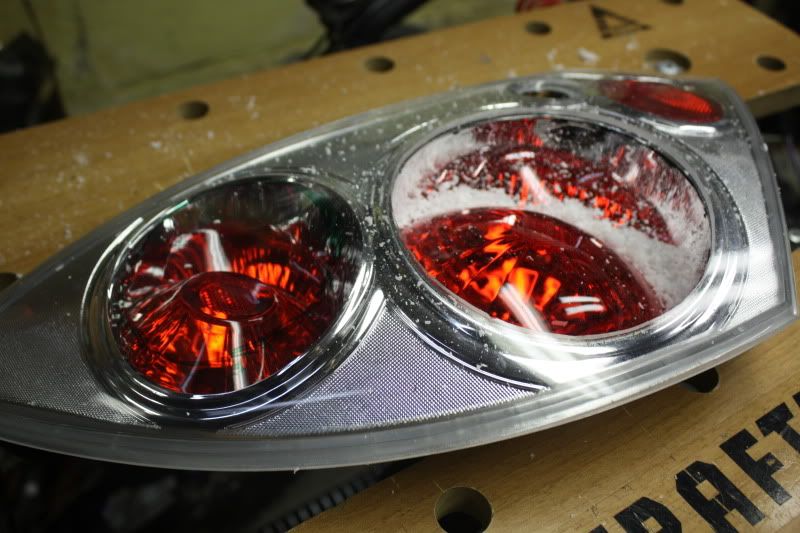 i just need to wait for summer so i can fill in the gaps, and get some primer on them..
on the led side, so far, i have designed the circuit boards, just need to do all the hard work now-- print, etch, drill, and populate them:
in case anyone is really interested in what i came up with, here are the board designs-- note: this is for the cheap ebay tails, so stock tails, or other brands might be different..
83mm led layout: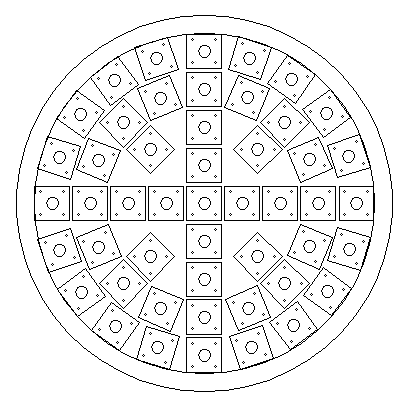 83mm board design overlayed on led layout w/ polarity color coding: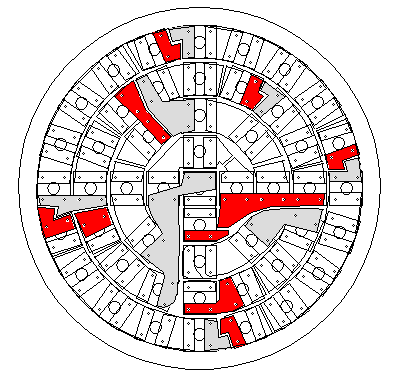 125mm led layout: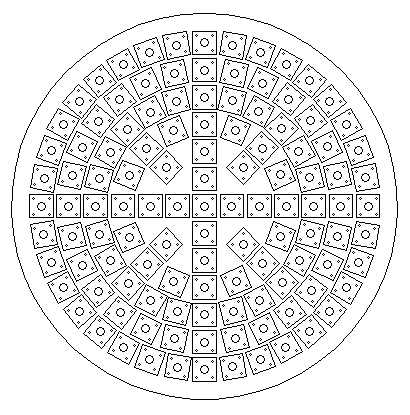 125mm board design over layed on led layout w/ polarity color coding: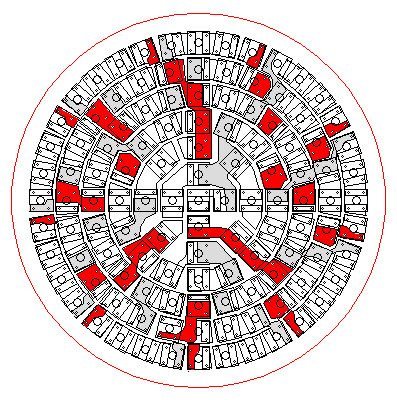 i also quickly designed some led dome light layouts using some plcc-6 led's i recently found: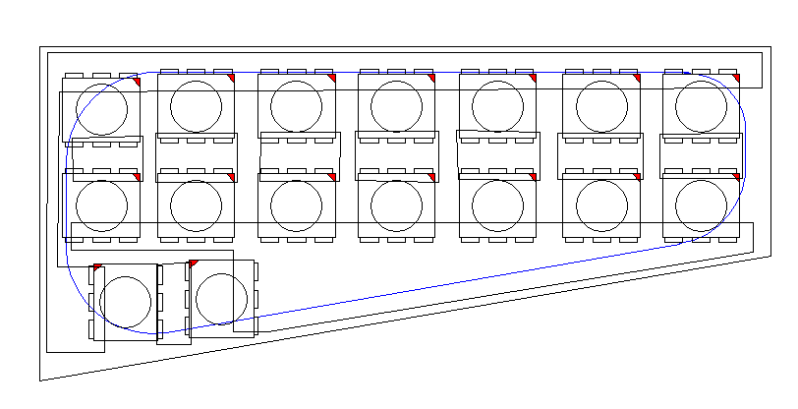 though, i need to redo the dome light design, because each led has 3 light chips inside, and i accidentally paralleled all 3, so there would be power issues with this design..
we'll see if the led's get done before next year..
otherwise, the other plan for the car right now is to finally get some wheels by summertime--some
R-1 Racing Hype
19" rims..
thanks for looking!