Discussion Starter
·
#1
·
They don't mix without a fix. Period. Here is why.
This is the carbon footprint of an intake manifold flanged for the 6g74 throttle body that was run with a stock throttle body.
It was pissing air at pressures so low I could not read them on my digital pressure gauge. It fizzled and spat at the mere idea of holding pressure and would therefore perform similarly under vacuum.
The other problem: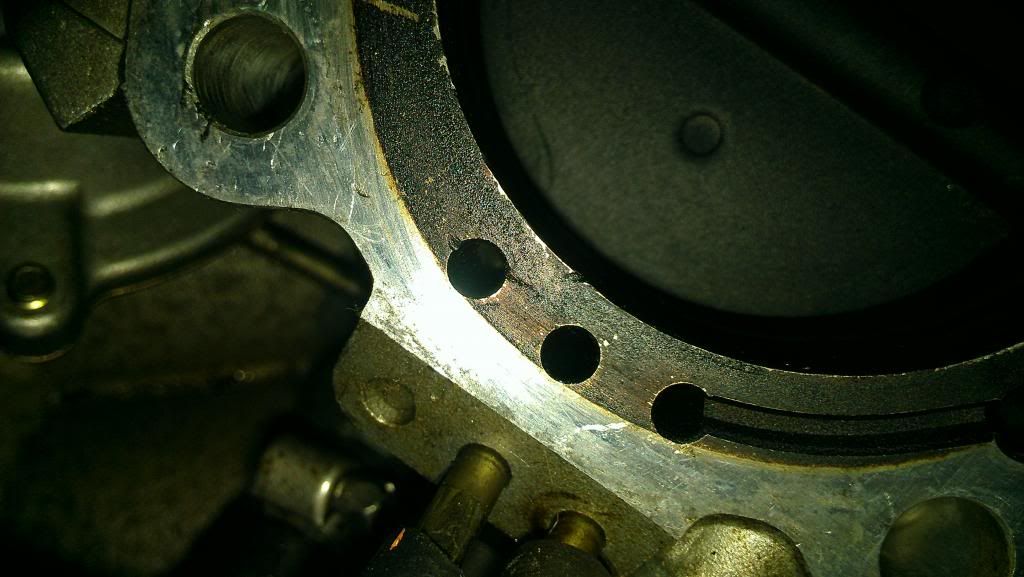 There are supposed to be sealed by the gasket as shown below:
With those ports left open the EGR becomes unusable. It will malfunction and cause a check engine code. I have remedied this on a number of cars now, and if you attempt this you WILL have a problem even if you're a fucktard named Matt Schofield.
The remedies are simple. Either use a 6g74 throttle body if you don't mind modifying the WW tray or running without cruise control. Otherwise cut the flange off your stock manifold (you obviously don't need it anymore so why not) and sand the cut face flat and use the flange as a spacer. I usually recommend the bigger throttle body because the 60mm is puny but nonetheless there is a way to do it mostly right if the stock throttle body is a must.