Discussion Starter
•
#1
•
The car is a 2002 Stratus. It originally came with the 3.0l v6. For those of you who aren't familiar with my set up prior to the 6G75 swap, I had the Ripp SDS on my car that was tuned with a standalone Haltech E8.
I'm going to post about how the swap progressed later in this thread. I have the engine installed already. (Sorry for the crappy iPhone pic, my lens is all scratched up)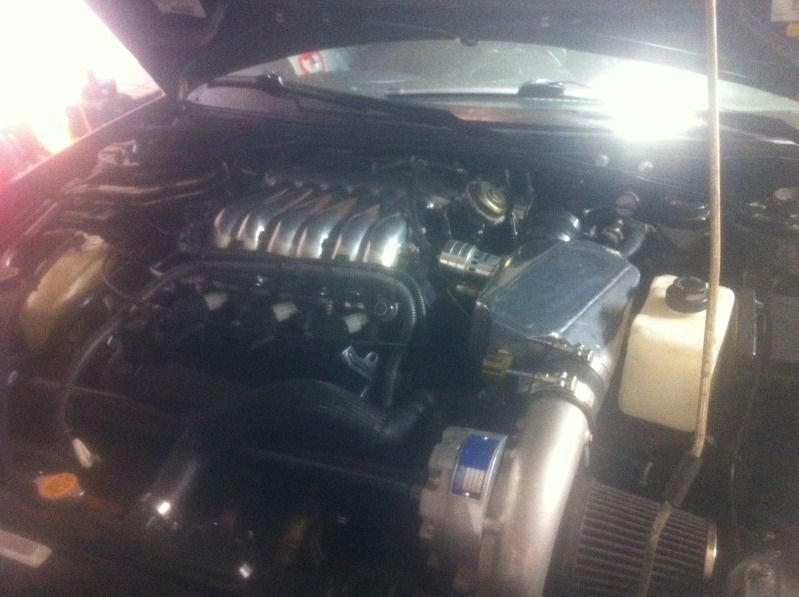 I chose a non-mivec 75 because I was going to use my distributor setup that I had with my 72. The plan was to eventually use the COP system that the engine came with, after I had worked out the bugs involved with the swap. The stock distributor was damaged during install, but at the time I didn't think much of it, because the Haltech could run the COP system. I haven't been able to fire the engine. I don't have spark. My tuner and I wired the 72 to the Haltech. It ran perfectly for 30,000 miles which then I decided to swap in the 75.
The Haltech E8 has 4 ignition outputs. To run the v6, the engine must be wired to run wasted spark. Each coil has 3 wires, a 12v wire, ground and signal. The 3 sets of coils each have their own ignition output from the E8, which is then connected to the haltech Ignitor. From the ignitor, the coil negatives are attached to each set of coils. The 3rd wire on each coil is connected to 12v switched power.
The part where I believe something isn't connected right is from the Haltech to the crank sensor. The original setup had one ignition output wired to the distributor and the Home Cable from the E8 was wired for a reluctor sensor that tapped into the ecu.
Obviously since the distributor is no longer on the car, the wiring has to be updated. According to the Haltech manual, 3-wire crank sensors are usually Hall Effect sensors and the 72 sensor is 3 wires. With that being the case I tapped into the 12v, signal and ground wires of the crank sensor. I have an RPM signal but still no spark.
I'm very good at following a wire diagram and I have a pretty good idea of how the Haltech operates, but maybe someone more experienced with the electronic side of this swap can see where I'm obviously messing something up?
My tuner is trying to find the original diagram he made up when the Haltech was installed, that should shed some light on the problem, but in the mean time I figured it couldn't hurt to put some club3g minds together.