Discussion Starter
·
#1
·
Whew. Yesterday morning I took a nice jetBlue flight to the city of Chicago, Illinois, the 2nd city as they call it. I flew from JFK to O'Hare. I hadn't flown in a plane in almost 5 years and would of liked to have extended that streak but duty called. I'm sure you figured out that I went to buy another car. I've been plotting this move heavily since late last month. What I did get should really be no surprise. What did I get you ask, well here it is:
2006 Lancer Evolution IX SSL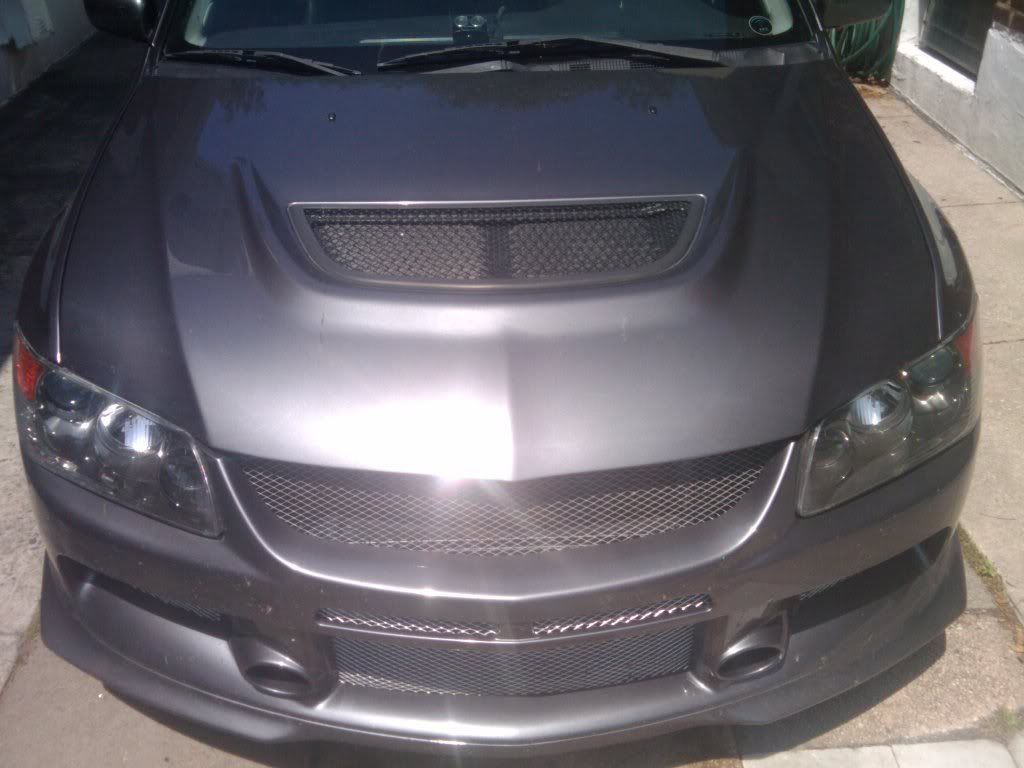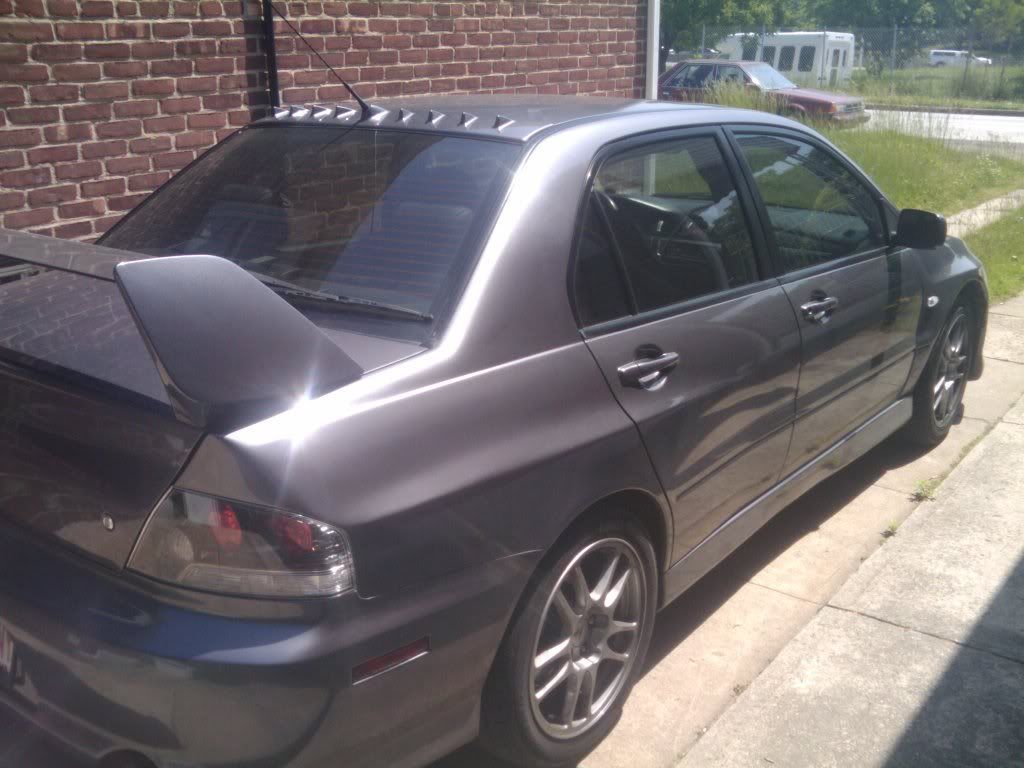 You know I need the sunroof
: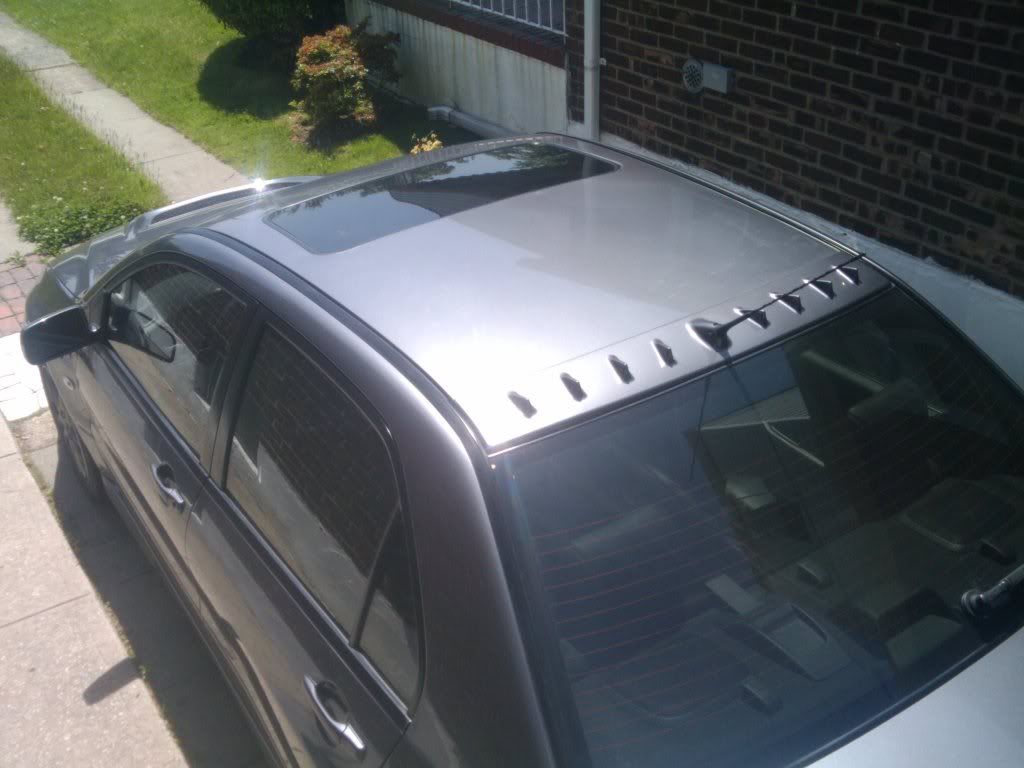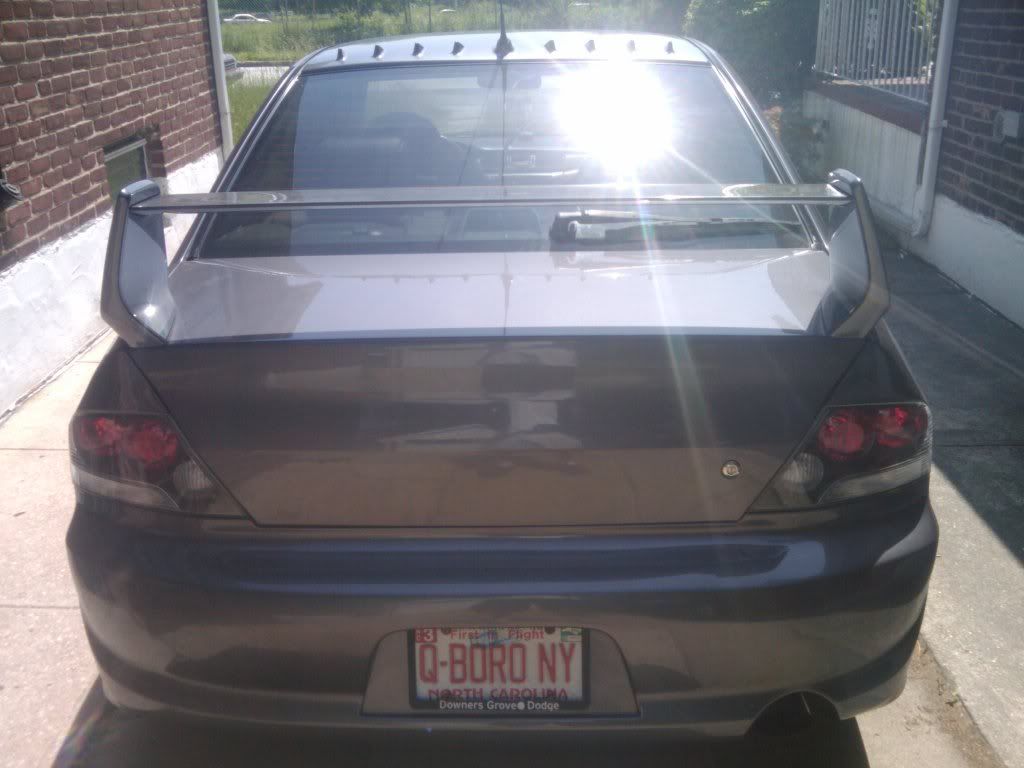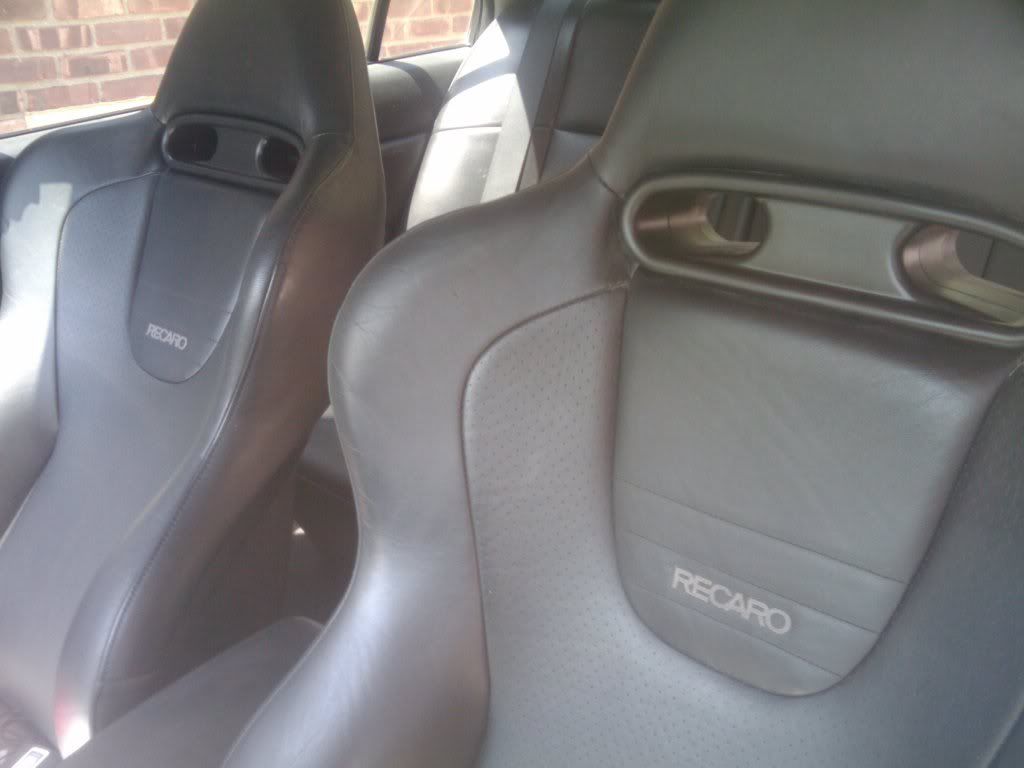 As you could see I brought the neccessities with me, tire iron, socket wrench set, air pump and an OBDII scanner. Everything was on point.:yesway::yesway: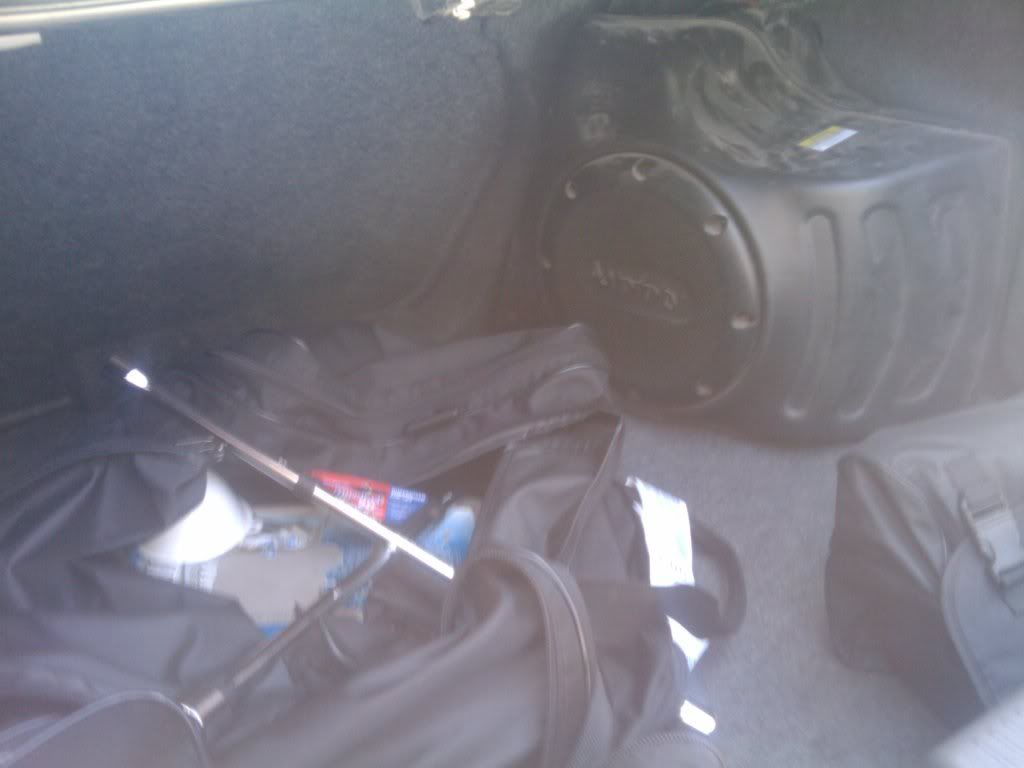 Since I flew to Chicago yesterday and I'm back home in NYC today with the car this morning in less than 24 hours that could only mean one logical thing: I drove dis bish back here! ROAD TRIP!!!!
I bought the car from a real cool European guy named Mark. From his accent he sounded like he had roots in Poland but I could be wrong. He's actually the same age as myself. He picked me up from O'Hare in the EVO, we then went to his house, then to his uncles car garage to do all the legal mumbo jumbo and prep the car for the trip to NYC. You know I documents everything with pics so here:
From left to right: Mark's uncle, Mark, myself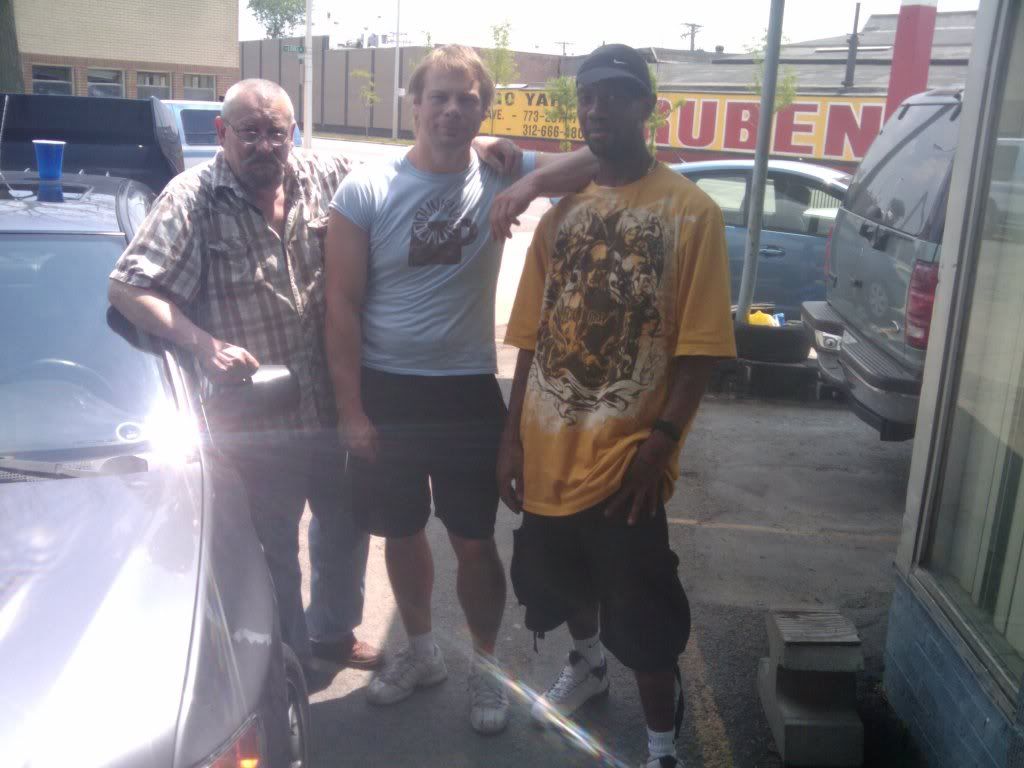 Mark's uncles' garage:
Across the street: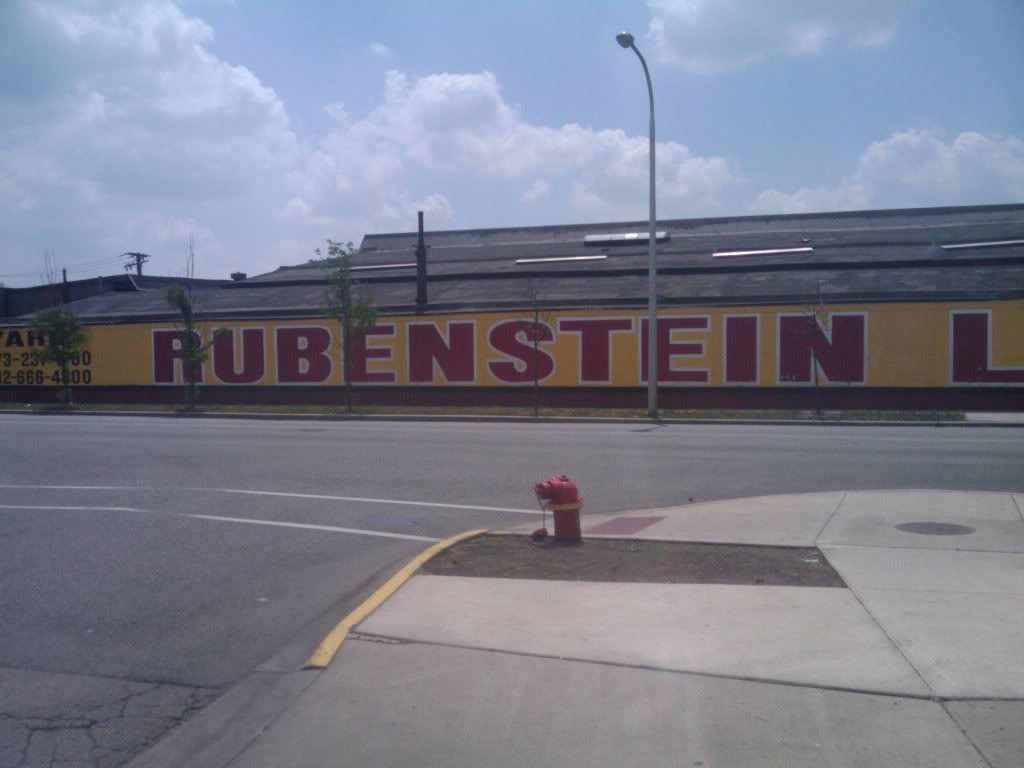 I left Chicago around 2:30pm and got home close to 5am. The trip was a nice one. I believe this was the longest distance I've ever driven. 861.3 miles long, all by my damn self.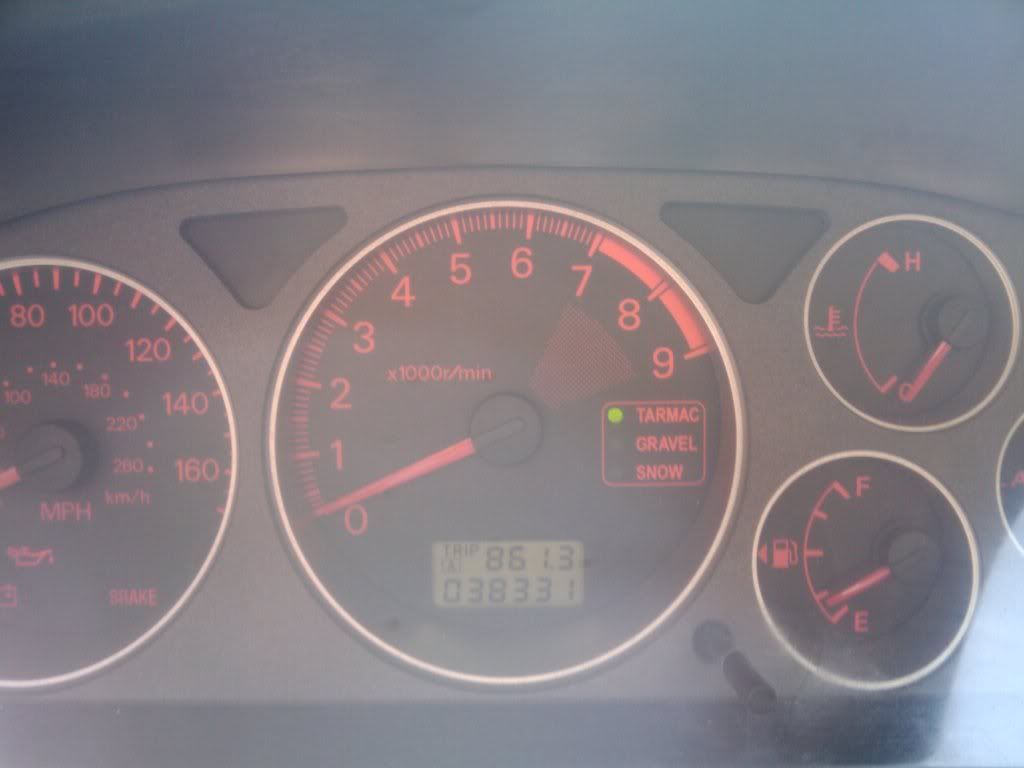 I love to drive especially long distances and I could of made it back home in 2 hours less but I had to stop to sleep for a little over an hour 50 miles from my house. I just couldn't make it. Driving between the hours of 10pm and 2am is my kryptonite and I had to give in a little after 2am just outside the border of PA and NJ. Not bad considering I drove a little over 800 miles in the afternoon heat stopping only for gas when I had to.
I was on the outskirts of the city and from what I saw the place was very nice looking. It was blazing hot in Chicago yesterday (which I love :wub
and very warm across Illinois, Indiana and Ohio. I took a lot of pics of things in the city and also planned to take some on the way back on I-290, I-90 and I-80 but I had to focus on getting my ass back home. I did take these however:
Rally sign for the Blackhawks: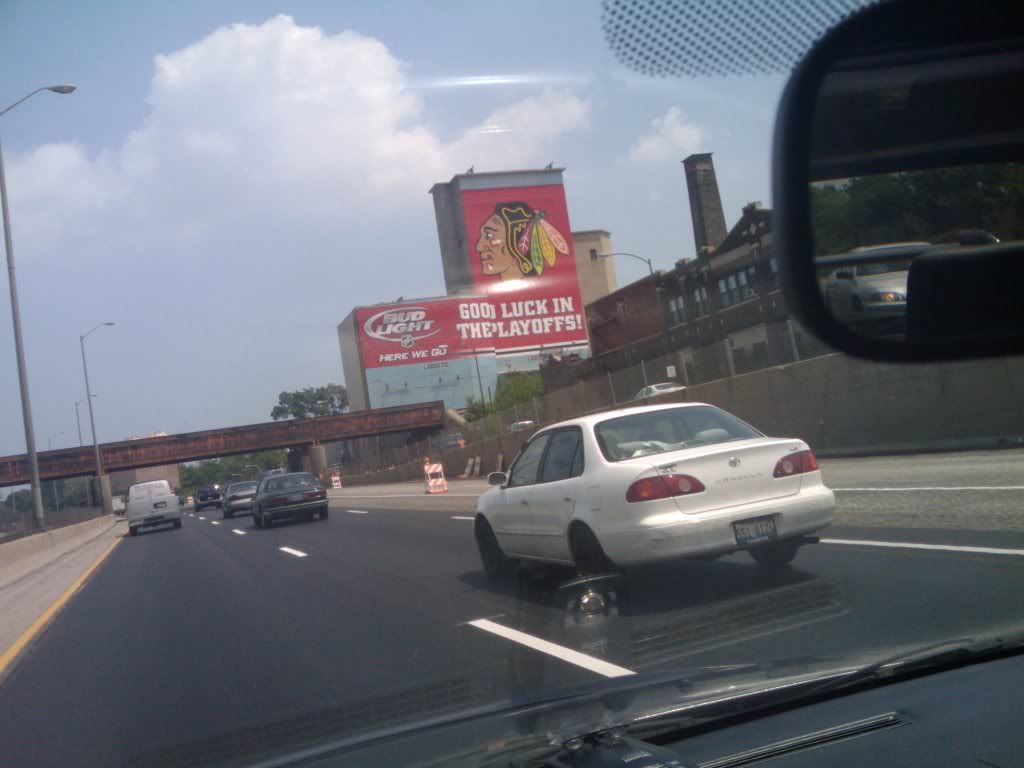 U.S. Cellular Field, the home of the Chicago white Sox:
The skyline, well kinda :lol::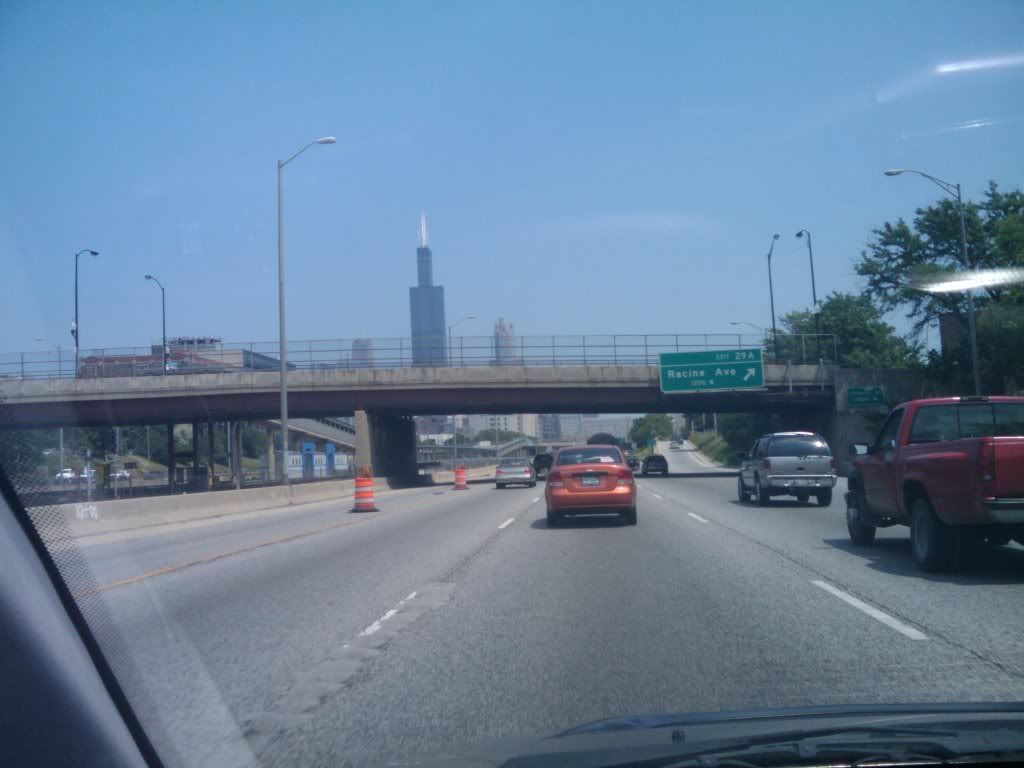 Overall it was a great experience. Being in other cities and seeing different things for the first time is always cool to me. Now I gotta change this motor oil which I'll do in a few hours. If my plans today go accordingly with the 3G I'll then have a decision to make as to which car to drive to the TOTD this weekend. I might be driving to North Carolina tomorrow to register this bish and then head to TOTD from there Thursday morning. Decisions, decisions.:lol: As far as plans of a build for this car, well for the immediate future there aren't any. Building these Mitsu's is no bullshit. I need a rest and I'm sure Pharm needs one as well. I'm going to sit on this one as it is for at least the rest of this year, but that could be subject to change. But as far as buying anything else, not gonna happen. I'M DONE. No, SERIOUSLY I'M DONE!!!