Discussion Starter
•
#1
•
So I was at the grocery store perusing car mags (I had recently finished my last toilet literature), and I was about to settle on Motor Trend's issue on the "Purist Shootout," when something in Car & Driver caught my eye.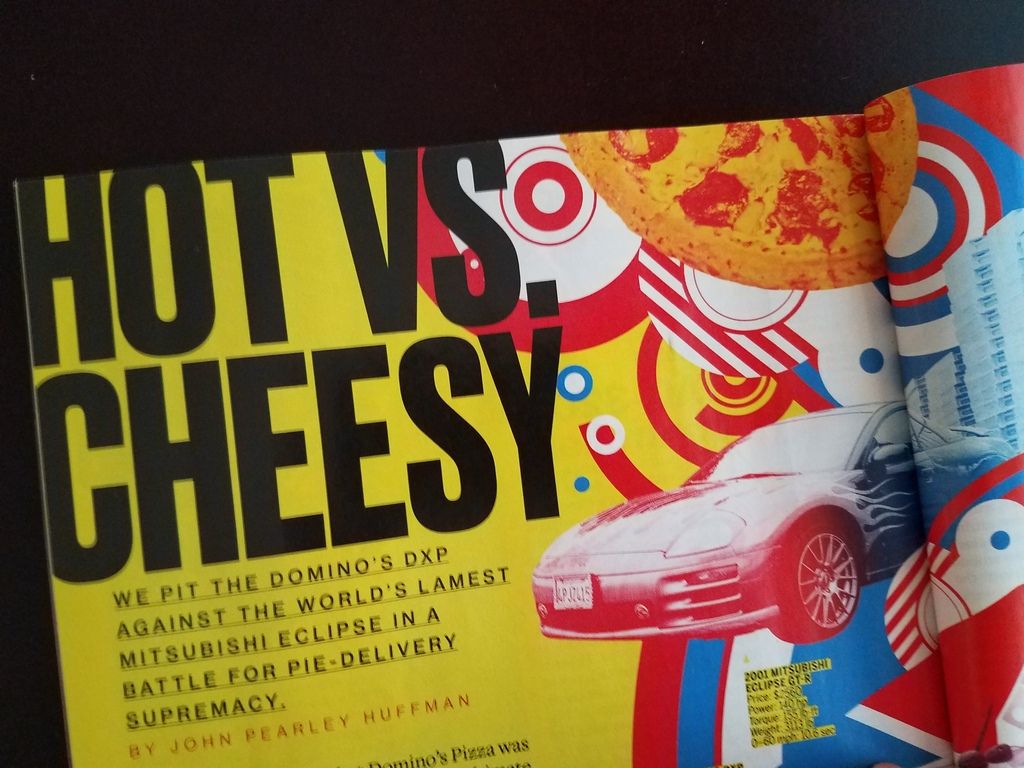 The article pits a 2015 Domino's DXP against a 2001 Mitsuibish Eclipse "GT-R" (from what I gathered just a GS, but I'm not 100% convinced the author knows/cares) in a pizza delivery competition. They chose the Eclipse because it seemed like the most realistic pizza delivery car in today's climate.
Welp, the Eclipse didn't win.
"I offered $1300 to the shop that had impounded it, and the offer was immediately accepted, meaning that i overpaid."
Some fun quotes:
"The exhaust droned, the peeling window tint became a reality-distortion field, and the battery died." my exhaust isn't that bad...
"...an OBD II fault made it temporarily impossible to pass California's' smog check..." my car has recently been flashing a CEL at me for an O2 sensor...
"...was practically guillotined pulling a pizza out of the cargo hold, because the rear hatch's hydraulic struts were blown." my hatch struts recently gave out lol.
"...40-foot turning circle made U-turns difficult..." yup.
"...once you defeat your own dignity, it's not that bad." :lol:
It's in this issue in case anyone want's to read it themselves: